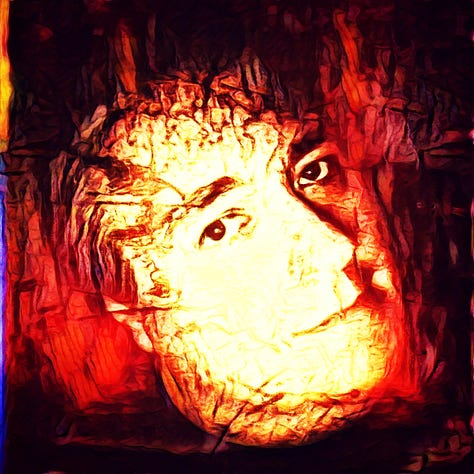 Welcome to Project: Shadow, a hub of creativity where I bring my love for storytelling, music, and podcasting to life. My name is Charlie, and I am thrilled to have you here!
As a podcaster, streamer, and author of space opera, epic fantasy, and contemporary fantasy, I am constantly producing new content. This is my home base where I will share all of my latest works, including fiction, music, podcasts, and other creative ideas.
Over the next few months, I'll be ramping up the amount of content I share here. In particular, I will serialize my latest fiction for free with exclusive behind-the-scenes content. But that's not all - for my cherished supporters, the Dignati, who sign up for a paid membership to support my work, I will offer my endless gratitude and early access to my latest stories and podcasts.
By subscribing to my newsletter, you'll never miss an update on all the exciting things happening at Project: Shadow. What can you expect here?
The Shadow Phoenix Saga begins with Raid, an epic fantasy adventure where a group of pirates are hired to retrieve a stolen ark and return it to its rightful owner. Along the way, strange forces align and dark secrets are revealed that threaten the whole world.
I know, that is pretty vague, right? Some people are opposed to spoilers, so I am trying my best not to include any here. Check it out. The story doesn't go the way you think it will.
Blinded Angels is a contemporary fantasy that starts with The Noble Sacrifice. In the 1990s, three goth friends go into the Catoctin Forest in Maryland, and find themselves in the midst of a secret society where magic is real and vampiric dragons haunt the night. Follow Ellis and their friends as they wrestle with the strange reality of their world and have to decide whether or not they will return to their old lives.
Starting soon, Our Solemn Hour will take you into several new space opera adventures.
---
Thank you for considering joining me on this creative journey. I can't wait to share my latest works with you and offer my deepest thanks to those who support my vision.
Join the Dignati?
Who are the Dignati, you ask? They are my incredible supporters who took up the name after I playfully mispronounced dignity during a live stream. We are a community of passionate individuals who share an interest in storytelling, music, and podcasting.
Why subscribe?
Subscribe to get full access to the newsletter and website. Never miss an update. While the stories are free to everyone, there will be exclusive behind the scenes episodes and posts, not to mention some exclusive short stories. I'll give out some other goodies too, but I am not ready to announce any of that yet.
Stay up-to-date
You won't have to worry about missing anything. Every new edition of the newsletter goes directly to your inbox. Not to mention exclusive chat threads and community features that will help us connect and do more together.
Enlist in the Dignati
Be part of a community of people who share your interests.
To find out more about the company that provides the tech for this newsletter, visit Substack.com.
Subscribe to Project: Shadow
People
Charlie Dorsett (they/she)
LGBT Nonbinary sci-fi/fantasy writer, podcaster, artist & musician. Passionate about spirituality, religion, mysticism & metamodernism. Join me on my creative journey!