Discover more from Project: Shadow
Are you ready for an adventure beyond your wildest dreams? Dive into my electrifying space opera, mystical urban fantasy, and epic fantasy stories, and discover the unseen wonders of Writing, Fandom, and Fiction as seen through metamodern eyes.
The Guild's Codex Fan Art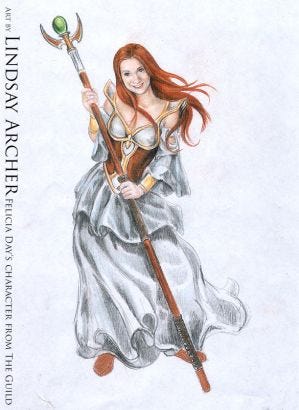 Lindsay Archer made this beautiful image of Codex's in-game character from the guild.  Does this make anyone else want an animated in-game special from the Guild?
(viaThe Guild)