Discover more from Project: Shadow
Are you ready for an adventure beyond your wildest dreams? Dive into my electrifying space opera, mystical urban fantasy, and epic fantasy stories, and discover the unseen wonders of Writing, Fandom, and Fiction as seen through metamodern eyes.
Robotech on iTunes and Amazon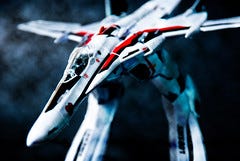 Image by fendyzaidan via Flickr
The Majority of the Robotech Saga has been added to iTunes, Amazon, Xbox Live, and IGN Direct2Drive.
Notice that Robotech II: The Sentinels, Flash Back 2012, Macross II, Macross Plus, Macross 7, Macross 7: Encore, Macross Dynamite 7, Macross Zero, and Macross Frontier are not on the list.  I realize that Macross and Robotech are not technically the same thing, but I think they belong together.  After all, Robotech was based on Macross.