Discover more from Project: Shadow
Are you ready for an adventure beyond your wildest dreams? Dive into my electrifying space opera, mystical urban fantasy, and epic fantasy stories, and discover the unseen wonders of Writing, Fandom, and Fiction as seen through metamodern eyes.
Odd: Alien verses the Giant Spider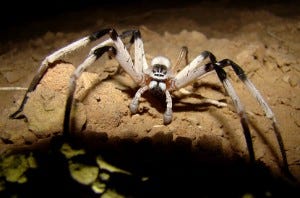 Cerbalus Aravensis, a giant spider was discovered in Israel.  Reigning in at 5.5 inches to 6 inches across it is huge.
To put it into context and to share in my own skin crawling realization on just how big that is I want you to remember the Alien movies.  Remember those nasty face-huggers that would crawl around and leap out at it's unsuspecting victim, wrapping it's self around their face.
The size of this spider is around the size of the face-huggers from the Alien movies.  That is huge
It's a nocturnal hunter using trap doors to get it's prey.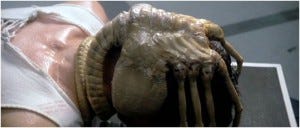 (via Cryptomundo
)