Discover more from Project: Shadow
Are you ready for an adventure beyond your wildest dreams? Dive into my electrifying space opera, mystical urban fantasy, and epic fantasy stories, and discover the unseen wonders of Writing, Fandom, and Fiction as seen through metamodern eyes.
Nahuelito Mystery Photo or Hoax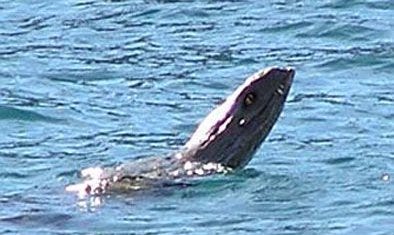 A man sent this photograph to a newspaper of Bariloche and planted a new seed of doubt about the existence of this mythical animal. This time, the image was captured in Mascardi Lake (Cryptomundo).
I would love to believe that this photo is real, but I just can't.  I love the idea of a lake monster living anywhere in the world, but this picture is a little too perfect for me to trust it.
Part of me thinks it is a turtle head, and part of me thinks it is just a photoshopped picture.  I really wish it was more though.