Discover more from Project: Shadow
Are you ready for an adventure beyond your wildest dreams? Dive into my electrifying space opera, mystical urban fantasy, and epic fantasy stories, and discover the unseen wonders of Writing, Fandom, and Fiction as seen through metamodern eyes.
Giving up what you love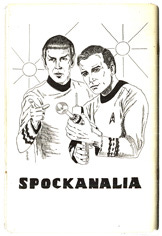 Image via Wikipedia
There comes a time when we have to give up on what we love.  The trick is giving up on the right things.
The Time has passed
I miss fanzines.
When I first got involved in fandom, I built a large collection of fanzines.  I got to know the editors by name, and knew I would love the zines certain editors put out, and not others.  Now, with the exception of slash zines, the remainder of fanfiction has gone online.
The days of the zine are behind us, but their might be a new way to take the form into the future.
Look toward the new
Instead of trapping ourselves in the thought of what could be brought back, ask yourself how you can reinvent it, and move forward on that.
What have you decided to give up on?
And what can you reinvent it into?