Discover more from Project: Shadow
Are you ready for an adventure beyond your wildest dreams? Dive into my electrifying space opera, mystical urban fantasy, and epic fantasy stories, and discover the unseen wonders of Writing, Fandom, and Fiction as seen through metamodern eyes.
Dark Shadows and The "Original" Outer Limits Streaming on Hulu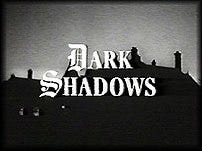 Image via Wikipedia
Dark Shadows, the original vampire soap opera melodrama, season 1 has been added to Hulu  (watch it here).  If you haven't seen it before and you like vampires named Barnabas and thick melodrama, check it out.
They have also added the classic Outer Limits (here).
If you are a horror fan, and you are not familiar with either of these series, you should give both of them a try.