Discover more from Project: Shadow
Are you ready for an adventure beyond your wildest dreams? Dive into my electrifying space opera, mystical urban fantasy, and epic fantasy stories, and discover the unseen wonders of Writing, Fandom, and Fiction as seen through metamodern eyes.
Armored Catfish Fish Found in UK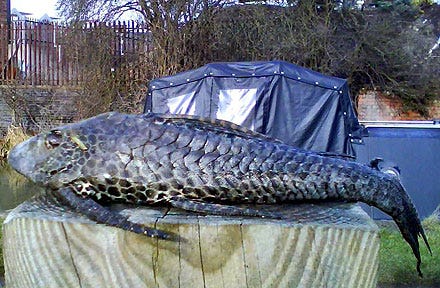 Check out this crazy armored fish!  It was identified as an armored suckermouth catfish.  Cryptomundo has a great write up on this prehistoric creature.  Thank goodness that it's an herbivore.
Seeing this really makes me wonder what else is out there in the rivers and lakes.  I wonder if destination truth could find a live one of these.
(via Cryptomundo
)