Discover more from Project: Shadow
Are you ready for an adventure beyond your wildest dreams? Dive into my electrifying space opera, mystical urban fantasy, and epic fantasy stories, and discover the unseen wonders of Writing, Fandom, and Fiction as seen through metamodern eyes.
Fantastic Four Casting à la Expendables Done 80's Style
Fantastic Four reboot is under way and the casting rumors are flowing.  My two favorite ones are:

"Stephen Moyer, who plays the vampire Bill on True Blood, may be up for the part of villain Victor Von Doom…"

"…Fox wants to get Bruce Willis to play Ben Grimm…"

I can see both actors working in those roles, after all the parts are all about the voice.  Bruce Willis has the gravely voice for Ben Grimm and Stephen Moyer has the Victor Von Doom exotic, dark, yet kind of playful kind of voice too.

Rumors bore me though, then I got to thinking.

What if The Fantastic Four Casting was done 80's Style à la Expendables?
Mister Fantastic (Reed Richards)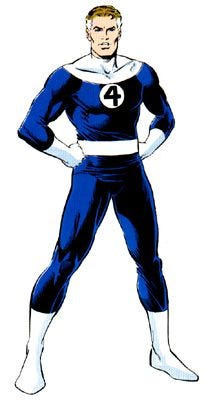 Tom Hanks

Looks the part and has the acting spectrum to pull off Mister Fantastic.  Perfect cast with roles like in Big, The 'Burbs, Turner and Hooch, Dragnet, and The Bachelor Party... maybe that one might get him Johny Storm more the Reed Richards.

Invisible Girl/Invisible Woman (Susan Storm)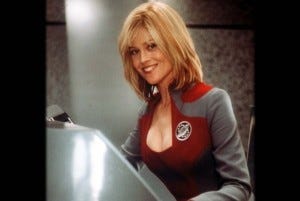 Sigourney Weaver

Best known for her role in the Alien Film series throughout the 80's.  Perfect for a strong female lead role!

The Human Torch (Johnny Storm)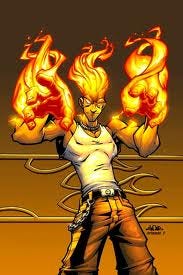 Ralph Macchio

The Karate Kid, need I say more!  "Flam On!"  "Flam Off!"

The Thing (Ben Grimm)

Bruce Willis

The voice is perfect and Danny Glover is getting too old for this shit.

Doctor Doom (Victor Von Doom)



Pierce Brosnan

Mr. Remington Steel himself who would make for a perfect Victor Von Doom.  Seriously cast him now!

Who would be on your dream casting for the next Fantastic Four movie?

(via Blastr)