Discover more from Project: Shadow
Are you ready for an adventure beyond your wildest dreams? Dive into my electrifying space opera, mystical urban fantasy, and epic fantasy stories, and discover the unseen wonders of Writing, Fandom, and Fiction as seen through metamodern eyes.
FanCraft: Mario Push Pin Mosaic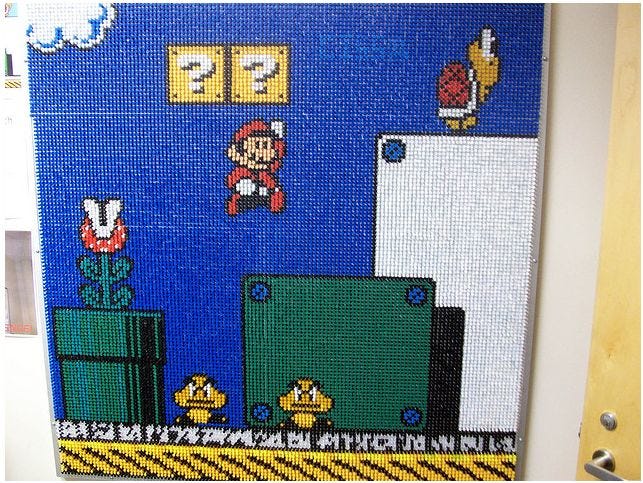 Do you have a lot of pins kicking around?  Looking for a craft to do?  Why not pin art!  I can't believe I didn't think of this before.  When I was little I would play with my light bright which would be an easy transition into pin art.

Thanks to Ranadok for putting together this great scene from Super Mario Bros 3 out of push pins.

There are over 17,000 pins on the board, and the work was done entirely by students, mainly members of the CIS Student Association.

[gallery columns="2"]

(via Craftzine)