Discover more from Project: Shadow
Are you ready for an adventure beyond your wildest dreams? Dive into my electrifying space opera, mystical urban fantasy, and epic fantasy stories, and discover the unseen wonders of Writing, Fandom, and Fiction as seen through metamodern eyes.
What To Do With Defeated Game Bosses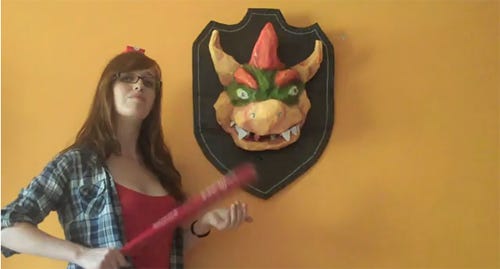 I love this trophy of Bowser from Mario made from paper mache!

It gives me some ideas:  I could line my hallway with mounted heads of various game bosses that I have beaten over the years.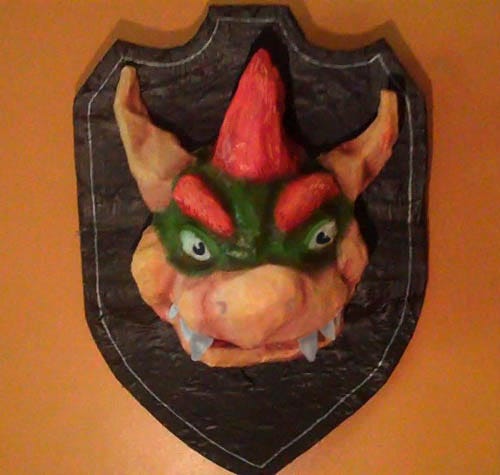 Thanks to onwontons for sharing this (via Sprite Stitch)