Discover more from Project: Shadow
Are you ready for an adventure beyond your wildest dreams? Dive into my electrifying space opera, mystical urban fantasy, and epic fantasy stories, and discover the unseen wonders of Writing, Fandom, and Fiction as seen through metamodern eyes.
Green Lantern 'suit' on Entertainment Weekly
I was concerned when I heard the director of the horrid Casino Royale was directing the upcoming Green Lantern flick, then I saw the cover of Entertainment Weekly...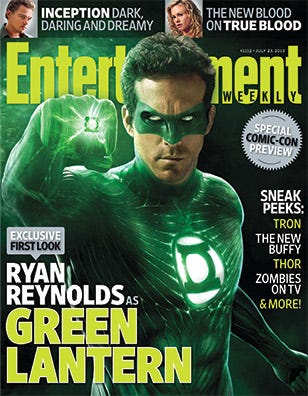 Are you kidding me?  I get it that this is concept art, but It does not calm me down at all.  It looks like a green still suit with glowy bits, not a Green Lantern suit...  I keep hoping this is a joke, but it doesn't appear to be.
(via This week's cover: 'Green Lantern' heats up Comic-Con | EW.com.)