Green Lantern 'suit' on Entertainment Weekly
I was concerned when I heard the director of the horrid Casino Royale was directing the upcoming Green Lantern flick, then I saw the cover of Entertainment Weekly...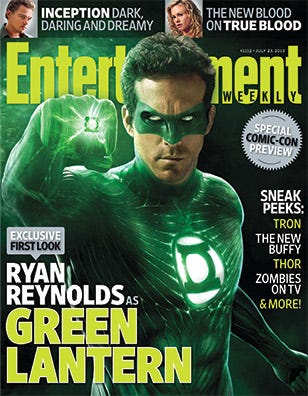 Are you kidding me?  I get it that this is concept art, but It does not calm me down at all.  It looks like a green still suit with glowy bits, not a Green Lantern suit...  I keep hoping this is a joke, but it doesn't appear to be.
(via This week's cover: 'Green Lantern' heats up Comic-Con | EW.com.)