Discover more from Project: Shadow
Are you ready for an adventure beyond your wildest dreams? Dive into my electrifying space opera, mystical urban fantasy, and epic fantasy stories, and discover the unseen wonders of Writing, Fandom, and Fiction as seen through metamodern eyes.
Entering the Gates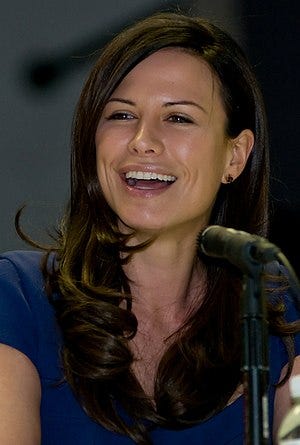 Image via Wikipedia



I have not been blown away by a pilot this much since Eastwick premiered.  I didn't blog about it the way I wanted to, and it went the way of the dinosaur.  I really don't want that to happen with The Gates.

The early press for the show left me bored and uninterested in the series, so I am going to ignore it and present my own.

What is The Gates?

The Gates is about a Gated community filed with vampires, werewolves, and witches set up to provide a place were they will be safe from hunters and their own kind.  The show, unlike most of the shows in this genre, takes these creatures seriously, building a consistent world for them to live in.

When I first heard there were werewolves at the high school, I had bad images of Teen Wolf flash through my head, thankfully that was not the case.  The school actually reminded me of Tesla High School from Eureka with a rage prone, football playing werewolf trying to control his transformations as he struggles with his jealousy.

Rhona Mitra (Sonja from Underworld: Rise of the Lycans and Commander Kiva from Stargate Universe) is a nature and empathetic choice for the vampire, Claire Radcliff.  Luke Mably plays her creepy vampire husband, Dylan Radcliff, who is a CEO of a Biotech Firm.  The main story in the first episode revolves around Claire's murder of a contractor.  Their cover up of the murder is the first mystery Nick Monohan has to deal with.

The most interesting aspect of their story is that these vampires are raising a human girl.  How did she come into their care?  I cannot wait to find out.

Suburban Gothic

I am not sure if this is really a new genre or not, but this is the first show I have ever seen that I would call Suburban Gothic.  The aging castle is replaced with the mansion, and the pale monsters with the lush and beautiful characters that populate The Gates.

If you haven't seen the episode yet, WATCH IT!

httpv://www.youtube.com/watch?v=lnv80dxiXd4&feature=related

Since True Blood has chosen to punish decabled folk like me, I am glad to have The Gate to watch in the mean time.  This might just be my new favorite supernatural thriller.  Fun, campy, and full of eye candy and intrigue.  Who could ask for more?