Discover more from Project: Shadow
Are you ready for an adventure beyond your wildest dreams? Dive into my electrifying space opera, mystical urban fantasy, and epic fantasy stories, and discover the unseen wonders of Writing, Fandom, and Fiction as seen through metamodern eyes.
Doing Avenger Poster Right by Fans
Thanks to "the_mad_butcher" we get an Avengers poster that is exciting.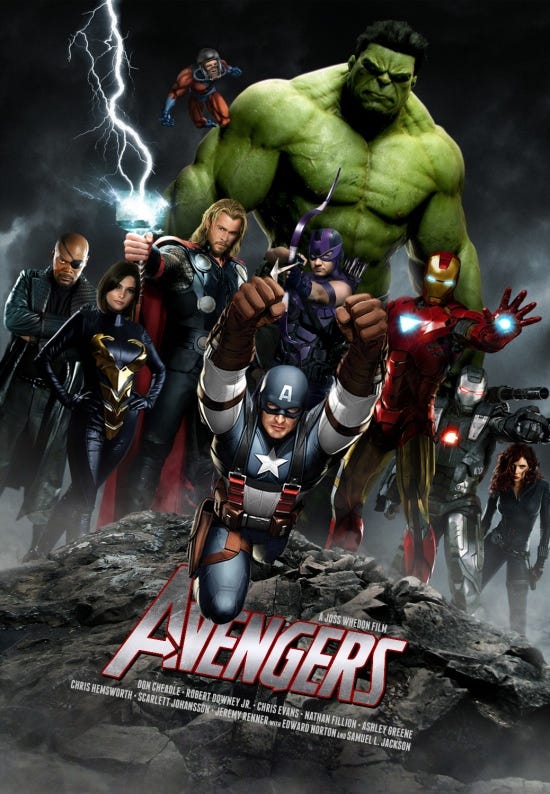 This is way better then the actual art work that has been released for the Avenger project.  See below for an example.

Is that Hawkeye from a fan film?  I recognize the sources for the other characters but not Hawkeye's

Nick Fury would not be in the background.  Honestly, do you really think Samuel Jackson would allow Nick Fury to be pushed that far back?

The Black Widow should also be brought up to the front after all Scarlett Johansson was the only good thing from Iron Meh 2 other then Samuel Jackson.

Picture for what Captain America actually looks like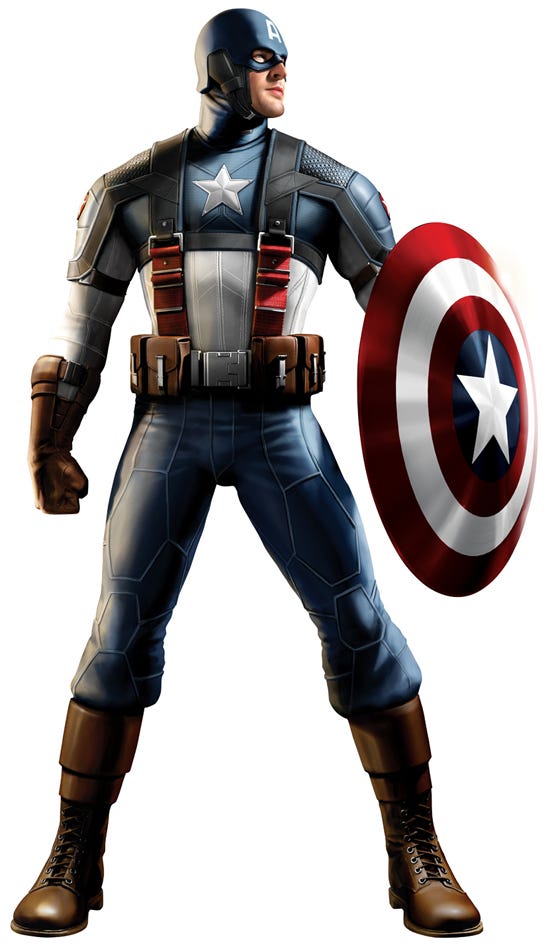 (via /film)