Discover more from Project: Shadow
Are you ready for an adventure beyond your wildest dreams? Dive into my electrifying space opera, mystical urban fantasy, and epic fantasy stories, and discover the unseen wonders of Writing, Fandom, and Fiction as seen through metamodern eyes.
Harry Potter and the Deathly Hallows Family Picture
Some early pictures were leaked online for Harry Potter and the Deathly Hallows.

*******Warning Spoilers Ahead for those who have not read the books******

For those who have read here is a fun set picture showing that they will include in some of the books epilogue.   I found it touching to get to see how the kids ended up and it's nice to know they will do the same in the movie.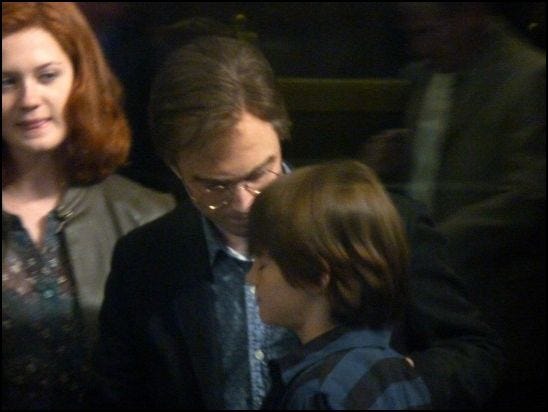 It's kind of sweet to see an older Ginny and Harry Potter with the young Potter.

[reus name="Harry Potter books iFrame"]

(via /Film)