Discover more from Project: Shadow
Are you ready for an adventure beyond your wildest dreams? Dive into my electrifying space opera, mystical urban fantasy, and epic fantasy stories, and discover the unseen wonders of Writing, Fandom, and Fiction as seen through metamodern eyes.
IMAX and Warner Bros Team Up for 20-Film Deal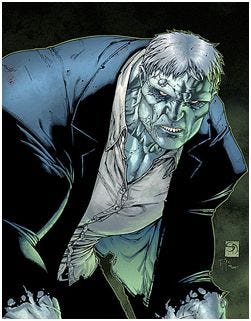 IMAX Corporation and Warner Bros. Pictures, a unit of Time Warner Inc., announced today that they have completed an agreement to release up to 20 Warner Bros. films in IMAX's format over the course of the next three and a half years from 2010 through 2013.

This agreement will bring more 2D and 3D movies to the IMAX format.  The two companies have already been working together on many projects so it came as no surprise to hear the news but why make it a formal announcement?

Other exciting news from the announcement included mention of several movies along with their tentative release dates.  Some of the movies we already knew of and others moved from the realm of rumor into real projects.  Please keep in mind some of the dates are just hopeful ones and not set in stone.  Take for instance the Hobbit, they are still in script work and at the time of writing this they probably don't even have a finalized budget yet.  Though with out any hiccups they could have the movie out by the date listed.

Harry Potter and the Deathly Hallows: Part 1 (3D) November 19, 2010

Harry Potter and the Deathly Hallows: Part II (3D) July 15, 2011

Hobbit: Part 1 December 2012

Hobbit: Part II December 2013

Batman 3

Superman

Since Batman 3 is in the early stages of development please do several things for everyone's sake.

More detective elements like in the last Batman movie.

Study the Levitt Paridigm, please!  We can handle several plots going on in a movie but give us one main plot per movie.  Don't try to cram two movies into one!  This one should be about Harvey Dent who should have been introduced and set up in the last one but now what?

Don't reboot Superman again I liked the last one which says a lot since I usually don't like Superman.  Maybe for fun make Solomon Grundy the villain for this one.

What would you want to see in the next Batman and Superman film?

(via /Film)