Discover more from Project: Shadow
Are you ready for an adventure beyond your wildest dreams? Dive into my electrifying space opera, mystical urban fantasy, and epic fantasy stories, and discover the unseen wonders of Writing, Fandom, and Fiction as seen through metamodern eyes.
Being Too Whedony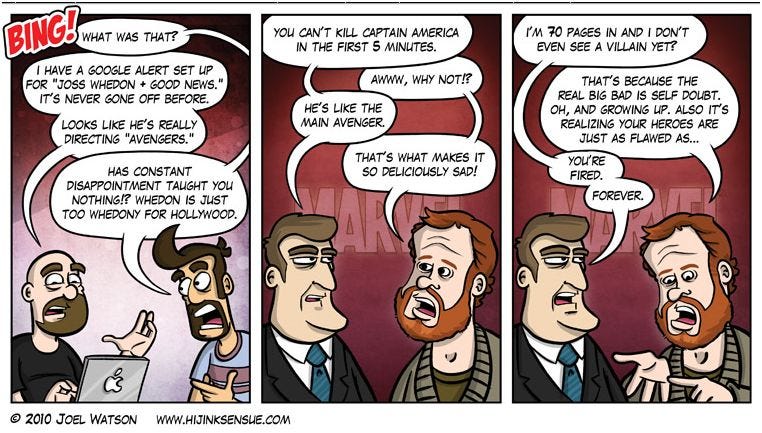 I love this comic panel by Joel Watson over at HijiNKS ENSUE.  Well put, though I hope that he isn't taken off the Avengers project.

Could being to Whedony become a thing to say?

The truth in it being a negative thing makes me sad.  Being to whedony should be a positive thing but the executives don't get how good Joss Whedon is at breathing new life into a series.