Discover more from Project: Shadow
Are you ready for an adventure beyond your wildest dreams? Dive into my electrifying space opera, mystical urban fantasy, and epic fantasy stories, and discover the unseen wonders of Writing, Fandom, and Fiction as seen through metamodern eyes.
Does 3D really enhance your movie experience?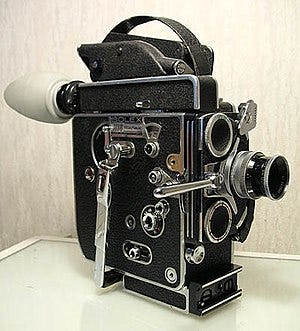 Image via Wikipedia



After reading about Warner Bros. latest gimmick to get people to watch movies in the theater.  I started to wonder does 3D really enhance your movie experience?

Warner Bros. is Converting  Clash of the Titans and Harry Potter to 3D.  They will be released in 2D and 3D simultaneously.

"We are experienced and have been successful in the conversion of 2D to 3D going back to such hits as The Polar Express, select scenes in Superman Returns and the last two Harry Potter films." (via /Film)

I get that the studios want us to believe that 3D is the next great thing because it pushes the importance of going to the theater to watch a movie.

My problem is that no matter how visually stimulating a movie is if the story and acting are terrible, abusive, or just empty then what is the point.  I can only hope that the studios are spending as much money, time and effort to fix those issues with movies as well.