Discover more from Project: Shadow
Are you ready for an adventure beyond your wildest dreams? Dive into my electrifying space opera, mystical urban fantasy, and epic fantasy stories, and discover the unseen wonders of Writing, Fandom, and Fiction as seen through metamodern eyes.
Neil Gaiman Doesn't Blink
Notice how Neil does not blink, lucky for him the camera holder was watching the Weeping Angel.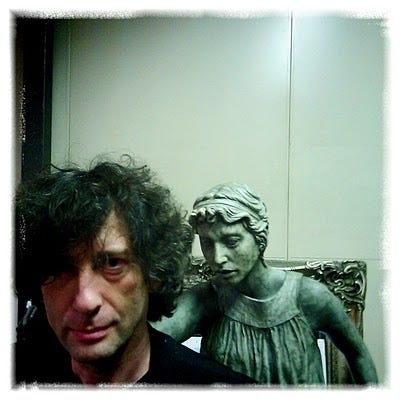 I love how while playing with the Doctor Who props he looked for a Dalek to hug. It makes me think, is that what was wrong all along.

If only The Doctor gave Davros a hug maybe then everything would be good in the world.

(via Neil Gaiman's Journal)