Discover more from Project: Shadow
Are you ready for an adventure beyond your wildest dreams? Dive into my electrifying space opera, mystical urban fantasy, and epic fantasy stories, and discover the unseen wonders of Writing, Fandom, and Fiction as seen through metamodern eyes.
Tilt-shift Van Gogh
Imagine if there was a way to take the vivid imagery of Vincent Van Gogh and give it even more depth.  Before now I would think this feat could only really be done in my head.  That was before I was introduced to Tilt-shift photography.

Starry Night Over the Rohne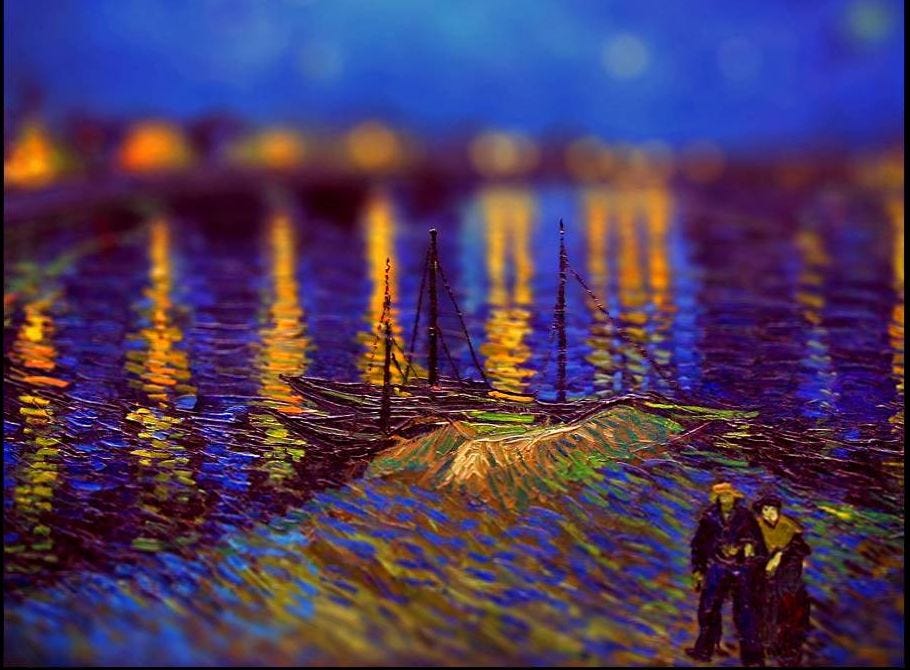 The Harvest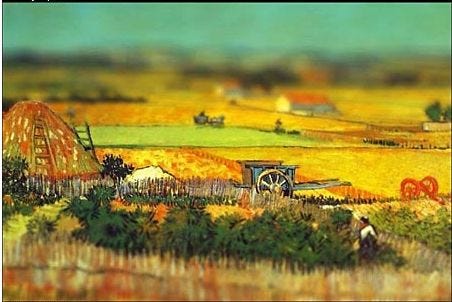 Tilt-shift photography is a process in which depth of field and lens angle are manipulated to make a real scene look like a miniature.

The effect can be simulated in Photoshop with judicious selections and applications of blur filters.

(via lines and colors)