Discover more from Project: Shadow
Are you ready for an adventure beyond your wildest dreams? Dive into my electrifying space opera, mystical urban fantasy, and epic fantasy stories, and discover the unseen wonders of Writing, Fandom, and Fiction as seen through metamodern eyes.
Joker and Lex Comic
This is hilarious!

DC Comics' Brian Azzarello and Lee Bermejo from DC Comics created a Calvin and Hobbes tribute.

Even better, it stars my favorite villains Lex Luthor and the Joker.  Click on the image for a larger size.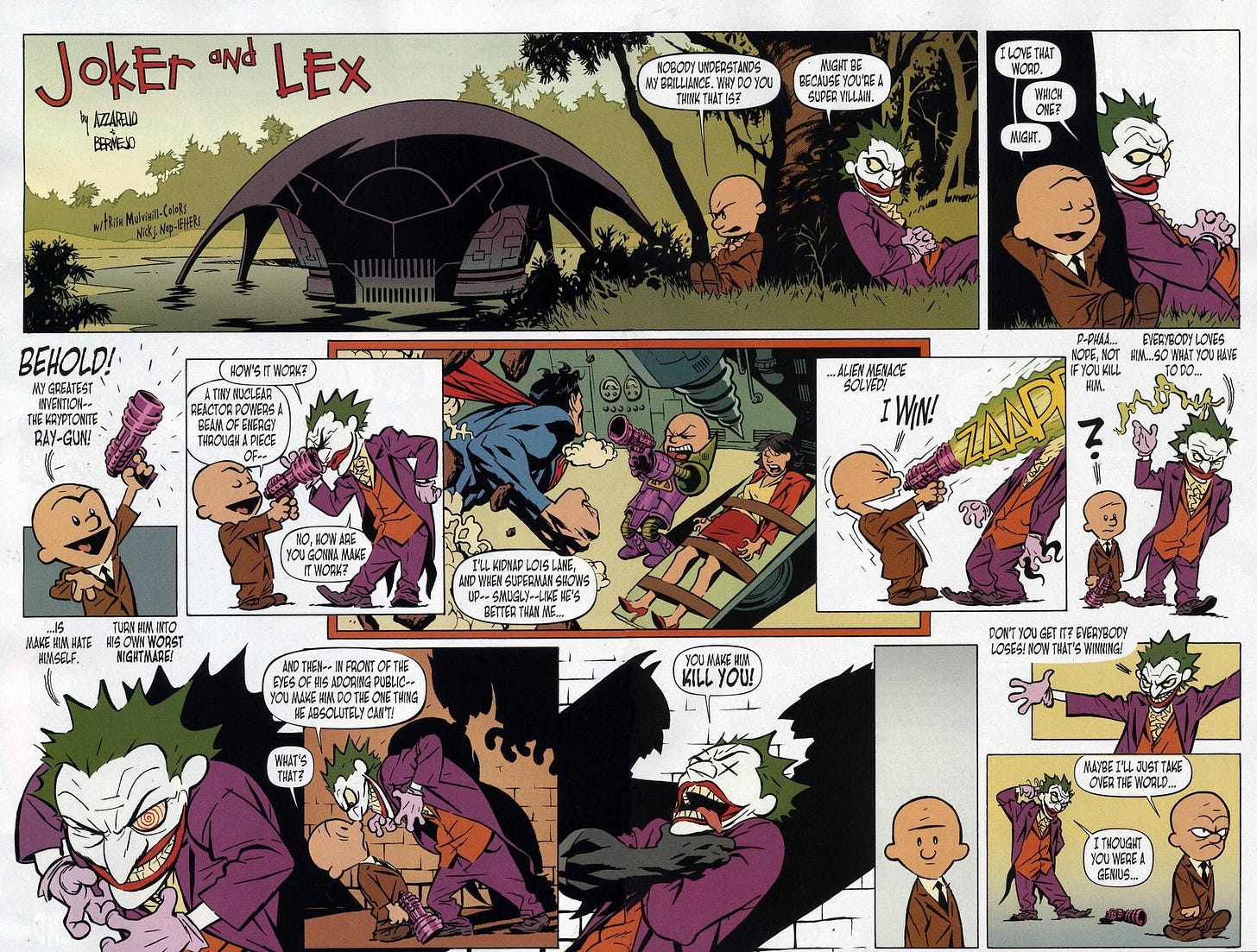 (via /Film)