Discover more from Project: Shadow
Are you ready for an adventure beyond your wildest dreams? Dive into my electrifying space opera, mystical urban fantasy, and epic fantasy stories, and discover the unseen wonders of Writing, Fandom, and Fiction as seen through metamodern eyes.
SF TV Series To Watch This Fall
Image via Wikipedia
With so many Speculative Fiction shows and new shows coming out this fall I thought I could help sort them all out.
Currently Airing
Eureka (Syfy):  A fun sci-fi show.  Love it, watch it on Hulu

Ghost Hunters (Syfy):  Fascinating exploration of U.S. ghost stories and haunting investigation.  Love it watch it on Hulu

Warehouse 13 (Syfy):  A fun sci-fi show that adds a dash of paranormal into it.   Love it, watch it on Hulu
SEPTEMBER 9
Glee (FOX):  loved the pilot, a nice feel good musical tale with a dash of fantasy.

Destination Truth (Syfy):  Loved the previous seasons can't wait to see what Josh and the gang get into this season.  Hopefully nothing from Chernobyl bit Josh.
SEPTEMBER 10
The Vampire Diaries (CW):  A vampire is in it so I have to check it out but I don't have much hope.  I realize it is not a Twilight clone (I have been schooled on that subject, lol) yet I can only hope that it is way better then Twilight.

Supernatural (CW):  I'm a sucker for a paranormal show involving demon hunters so this is on my check out list because I also realize there are a lot of bad ones out there as well.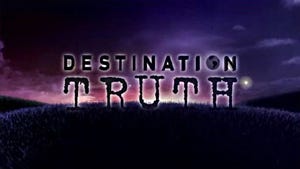 Image via Wikipedia
SEPTEMBER 22
The Forgotten (ABC): I don't have much hope for this show, mainly I'm concerned this will turn out to be yet another show for people who don't like sci-fi to watch.
SEPTEMBER 23
Eastwick (ABC):  The trailers looks really good, they captured the essence of the movie so well in the promotional material I'm looking forward to watching it.
SEPTEMBER 25
Dollhouse (FOX):  Season one rocked!!! A must see

Smallville (CW): I could appreciate the concept behind Smallville but until this season just didn't care enough bout the show to want to watch it but with Callum Blue joining the cast this year I think I may start watching it.
SEPTEMBER 27
The Simpsons (FOX):  If you don't know then I'm at a loss for words.
OCTOBER 2
Stargate Universe (Syfy):  I started out not caring much about this show, but as more came out and especially the latest trailers I'm excited to watch it.

Clone Wars: Rise of the Bounty Hunters (Cartoon):  Season two of George Lucas' animated Star Wars tales covering the era of the Clone Wars.  The animation style is a unique style that has been difficult for some to get into but worth it.  The story is really good though lighter because the show is marketed more towards a kid audience I have hope that the second season will get better.
OCTOBER 9
Ugly Betty (ABC):  What an amazing retelling of the classic fantasy tale

Sanctuary (Syfy):  The original web series was good.  The first season was awesome so of course I'm looking forward to season two.
NOVEMBER 3
V (ABC):  I enjoyed growing up with the original show V and it is one that could use a retelling, plus Morena Baccarin.
November 7
Legend of the Seeker (syndication):  Season one was so good I can't wait to see how season two unfolds.
I find it interesting that all of the speculative fiction programming out there are on either sy-fy, Fox, CW, or ABC.