Discover more from Project: Shadow
Are you ready for an adventure beyond your wildest dreams? Dive into my electrifying space opera, mystical urban fantasy, and epic fantasy stories, and discover the unseen wonders of Writing, Fandom, and Fiction as seen through metamodern eyes.
The Mouse eats Marvel: $4B Meal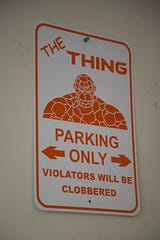 Image by Laughing Squid via Flickr

I sat on this for a couple days trying to figure out what to make of the news:

Disney announced today that it is acquiring superhero factory Marvel Entertainment for $4 billion in cash and stock. The move gives the mouse house ownership of more than 5,000 Marvel characters (New TeeVee)
To sigh, cry, or walk away?

I am not a fan of Disney, and I haven't been for quite some time.  Over the last 10 years, the company focused a race to the bottom rather than on the quality of their works.  Meet the Robinsons is probably the only film they have made in a long time that lives up to the old Disney ideals.

I am really concerned about how this will affect Marvel.

This can only be a good thing for people who just want to see more content come out with no eye to quality.

What to expect?
More pointless sequels

Further watering down of Marvel content

Cuddly cartoons merchandised even more than they are now

Rise of Marvel Animation and Live Action

End of the the Comic Books

I know that last one will be controversial, but I will be surprised if Marvel's comic books will make enough money to make Disney happy without drastic changes.