Discover more from Project: Shadow
Are you ready for an adventure beyond your wildest dreams? Dive into my electrifying space opera, mystical urban fantasy, and epic fantasy stories, and discover the unseen wonders of Writing, Fandom, and Fiction as seen through metamodern eyes.
Bioengineered mouse tooth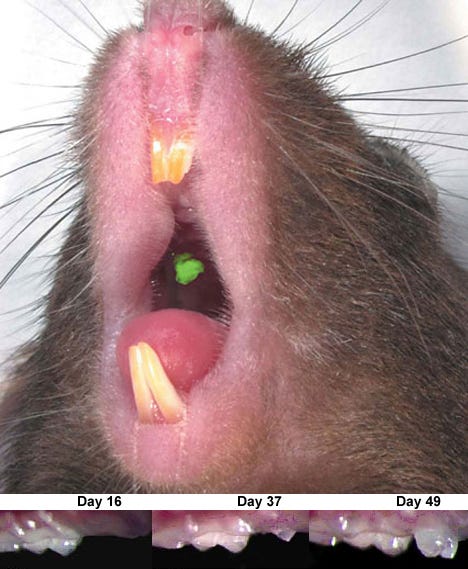 Japanese researchers have grown the first-ever fully functional bioengineered tooth inside the mouth of a mouse (Pink Tentacle).

This is a breakthrough that  we all need to start paying attention to.

If we can teach the body to repair itself, then the future of medicine is a bright and beautiful place.