Discover more from Project: Shadow
Are you ready for an adventure beyond your wildest dreams? Dive into my electrifying space opera, mystical urban fantasy, and epic fantasy stories, and discover the unseen wonders of Writing, Fandom, and Fiction as seen through metamodern eyes.
Exclusive first look at Night's Knights print novel cover.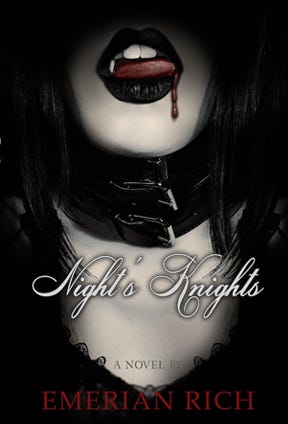 Yeah… it's that good!
Awesome artist Christen Kojnok is behind the sexy new look.
You can find out about her and see her beautiful work at:
http://christenkojnok.com/