Discover more from Project: Shadow
Are you ready for an adventure beyond your wildest dreams? Dive into my electrifying space opera, mystical urban fantasy, and epic fantasy stories, and discover the unseen wonders of Writing, Fandom, and Fiction as seen through metamodern eyes.
Stargate Universe: Take a Tour of the Destiny
Thanks to Joe Mallozzi for sharing a bunch of concept art and set pictures of the ship Destiny which is the ancients ship that the crew get stranded on in the new show Stargate: Universe.

Stargate Universe debuts on October 2nd with a two-hour premiere at 9 p.m.  The regular episodes will air Fridays a 9, starting on October 9.

Lets begin our tour with the control room.  I'm excited with the look and feel that they are going for with the control room.  There is a nice blend with elements that we are familiar with from Stargate SG1 and Atlantis.  They incorporated a more circular feel to the layout which helps set it apart from the typical human box like interior ship design.

Control Room

technical sheet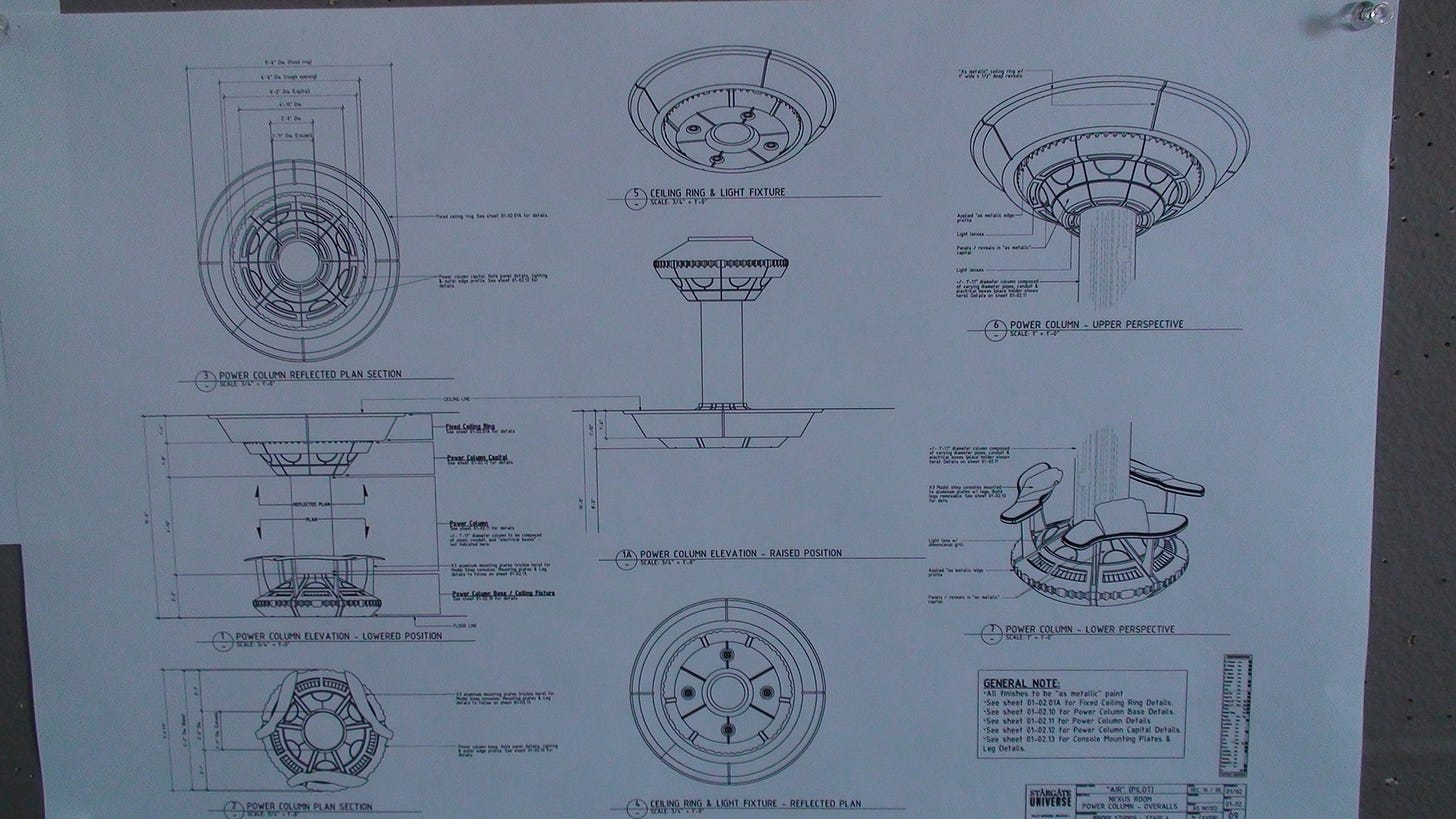 Control Room concept art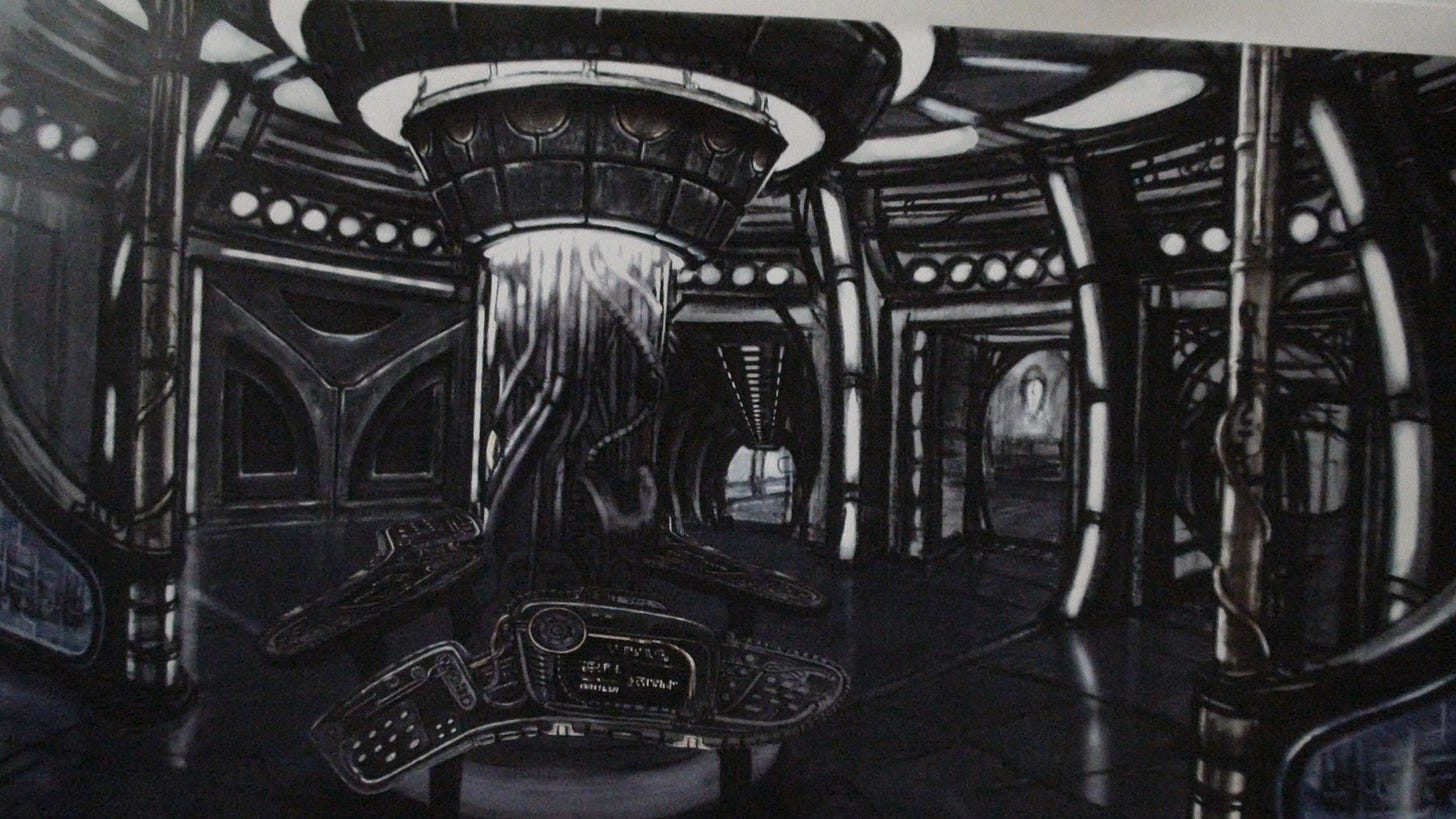 Control room set pictures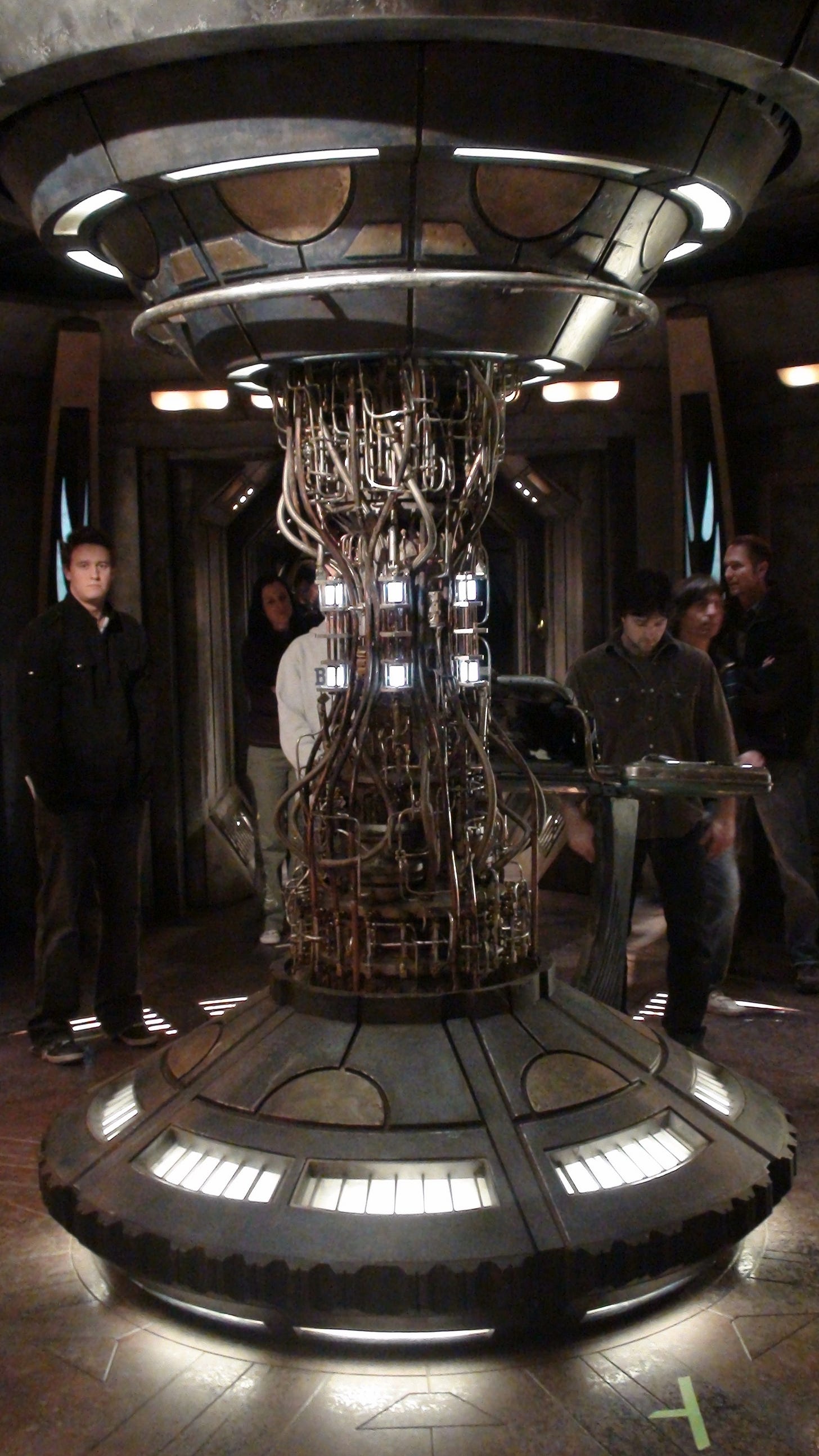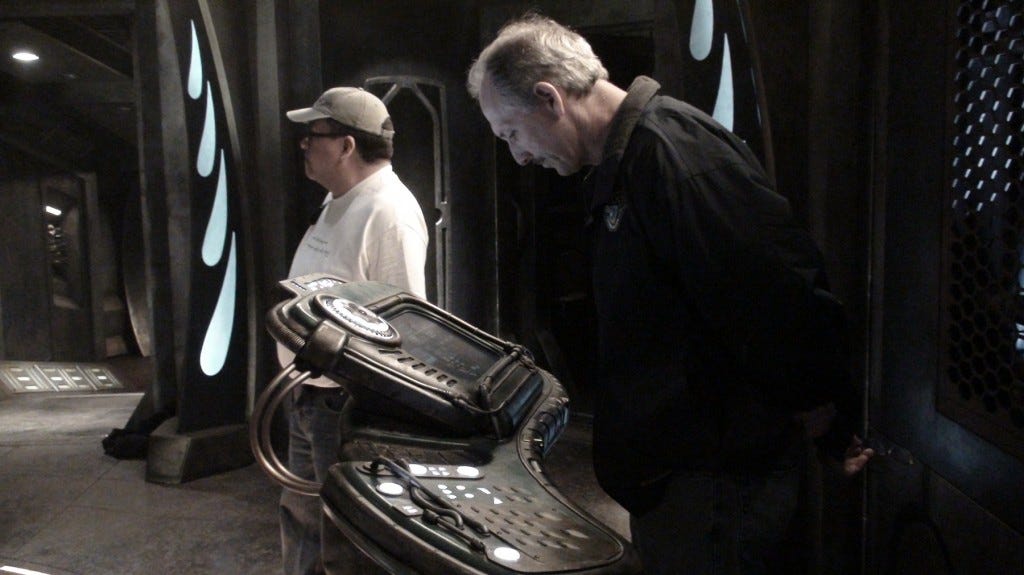 From the control room lets take a walk down some of the corridors of the Destiny and head to the gate room.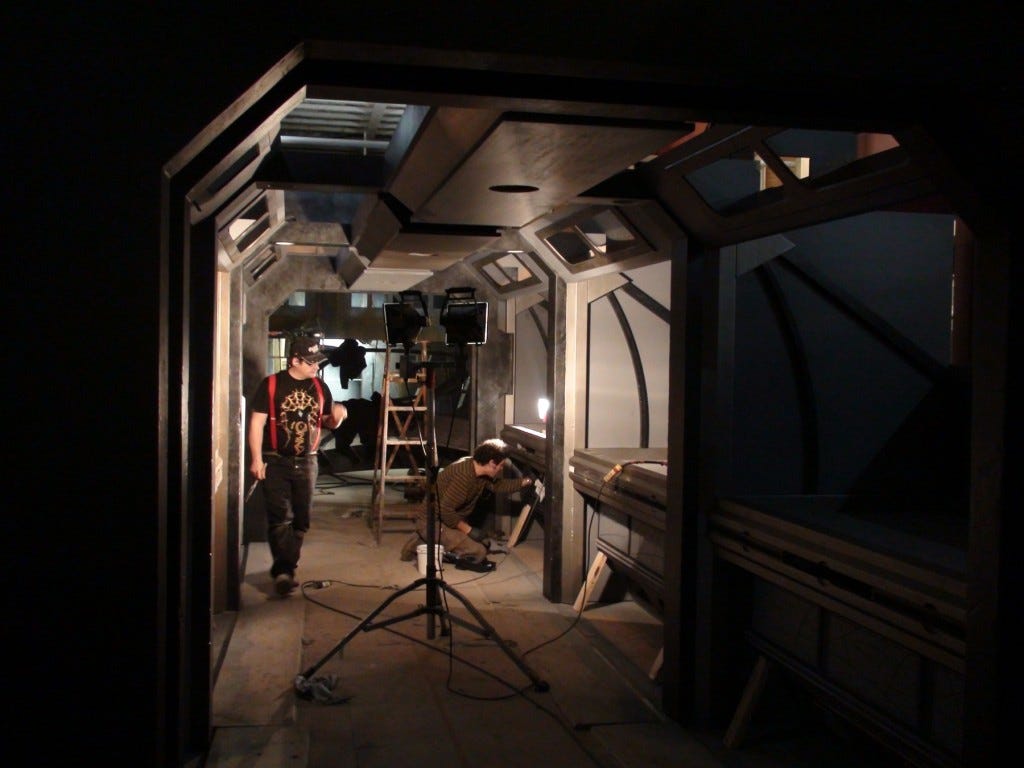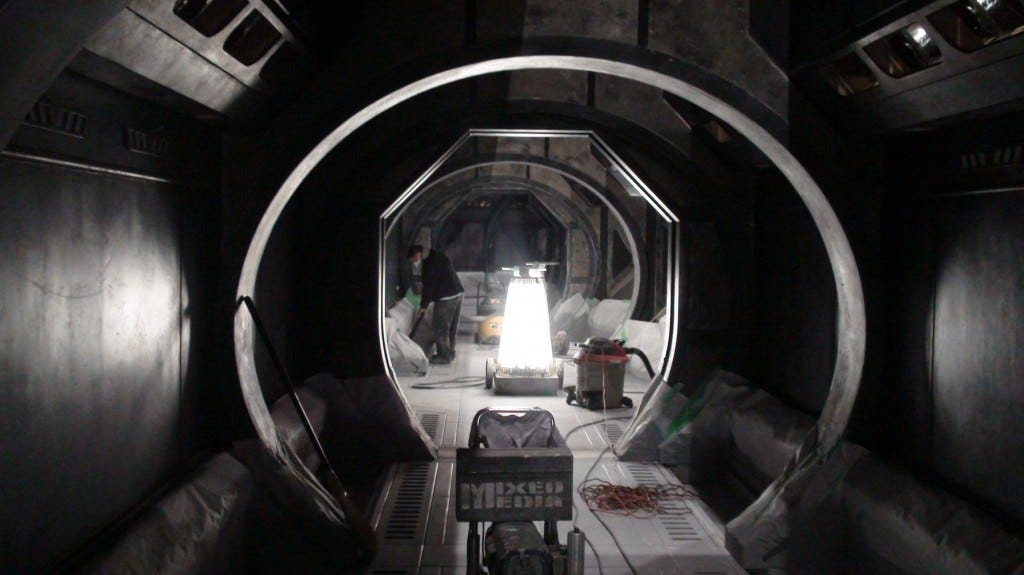 Door lock
concept art and set picture
The concept art is fun, when zoomed in on the text is readable and it explains what the different lights and parts resembles.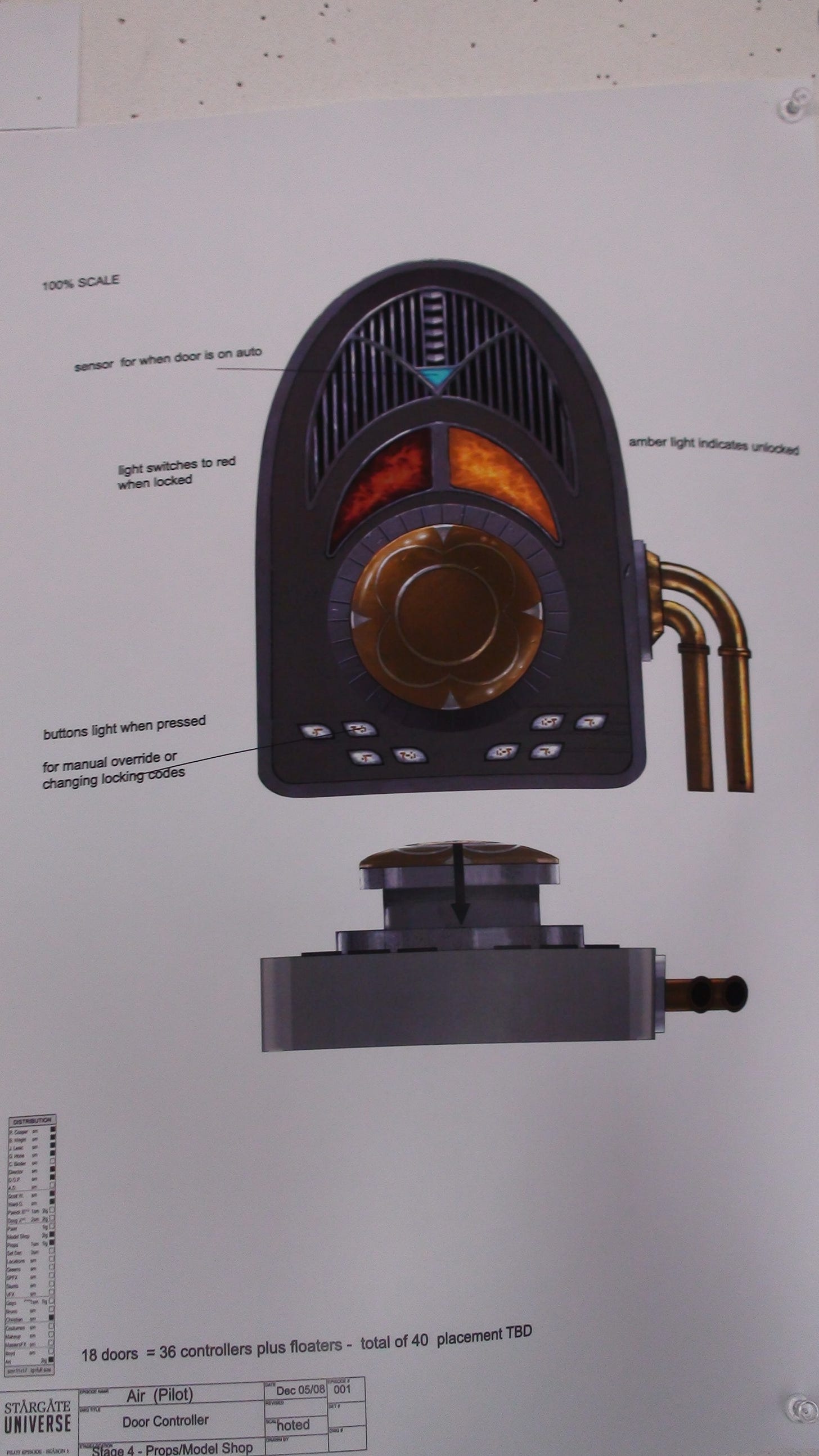 The Gate Room
Concept art:  I like having it in a bay with all of the windows around it giving the gate room high visibility and a vast open feeling.  Plus the tunnel effect caused by the long room adds to the experience of passing through the wormhole.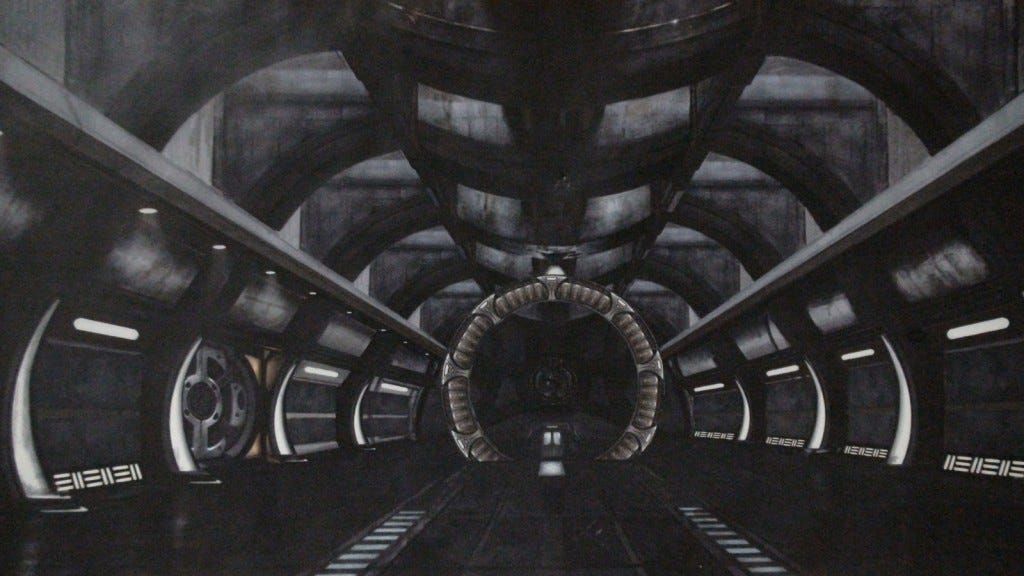 Picture of the Gate Room:
unfortunately it looks like they went with a more shallow depth to the room hopefully that is altered with movie magic.   They still have what looks like windows or open areas around the main structure and a door behind the gate this should add for more gate room variability.  What is really interesting is the chevrons around the gate look different.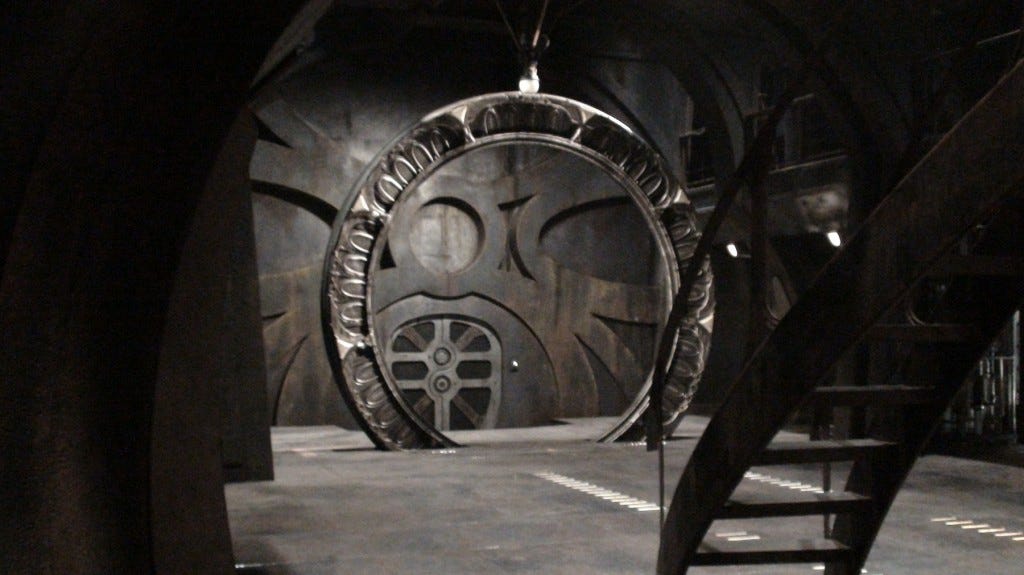 A closer look at the gate with a fun explanation of the difference in the chevrons.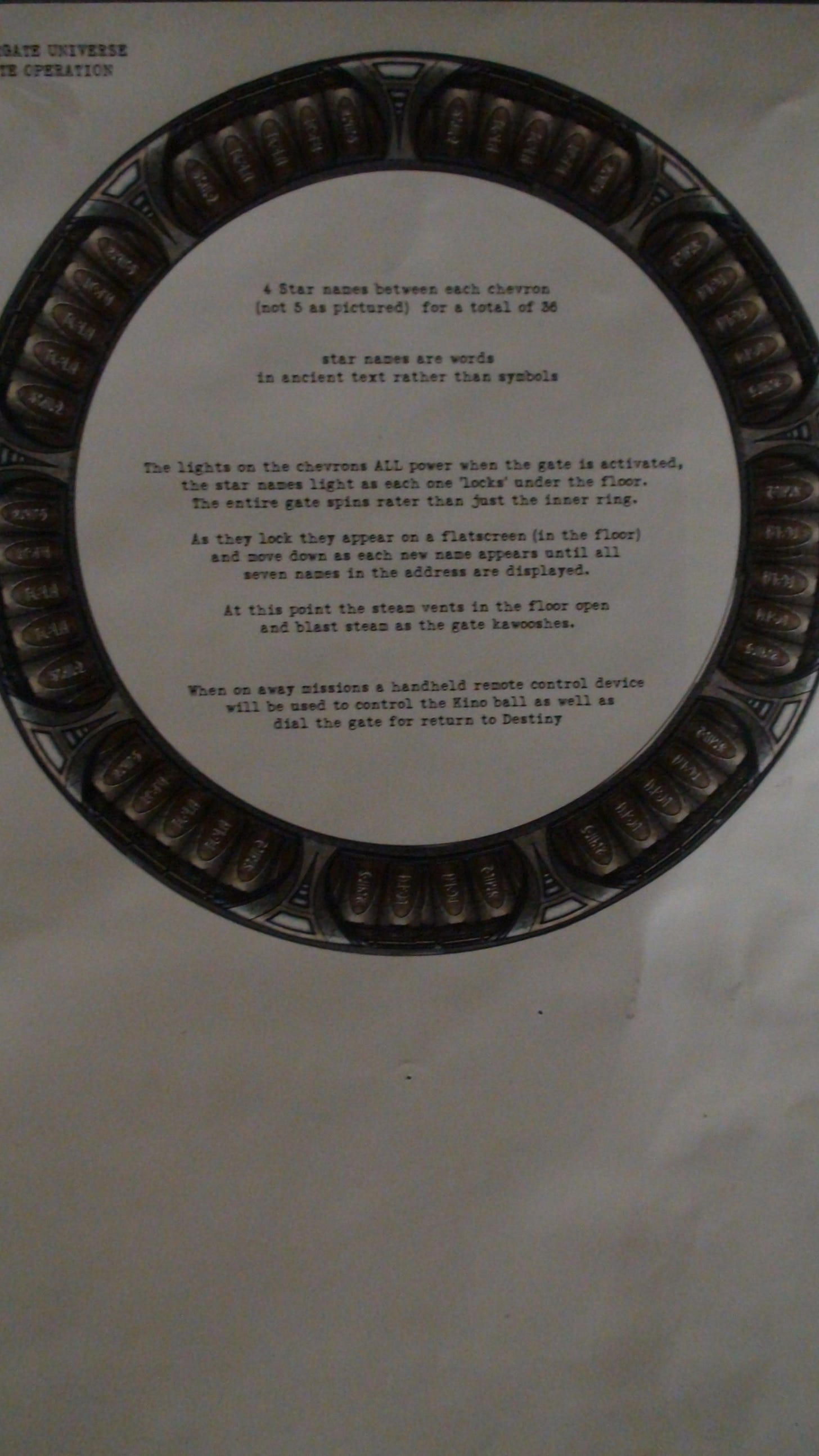 Concept art of the gate explaining how it looks when operating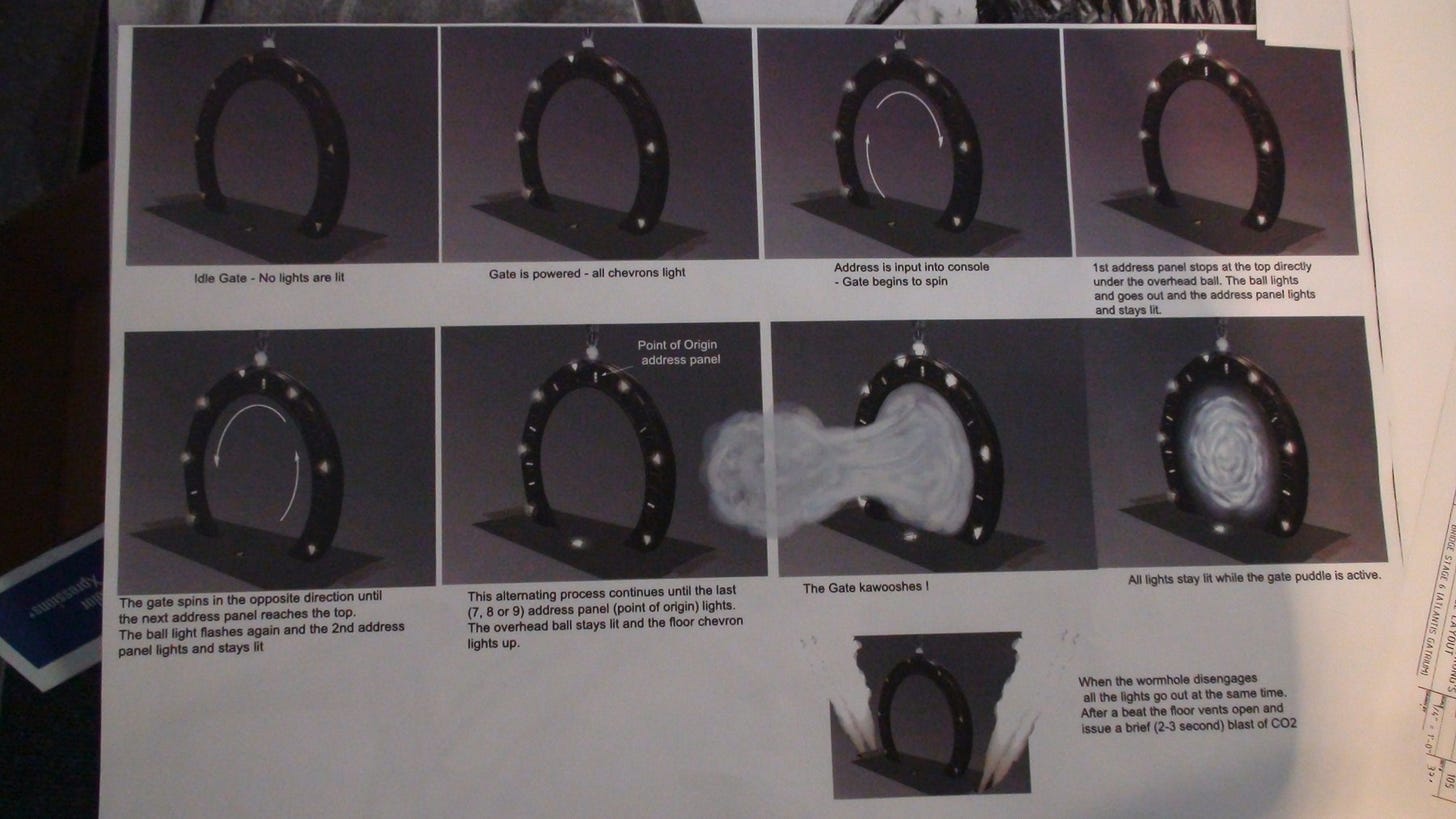 Lets head down a few more corridors to our last stop on our tour, the living quarters.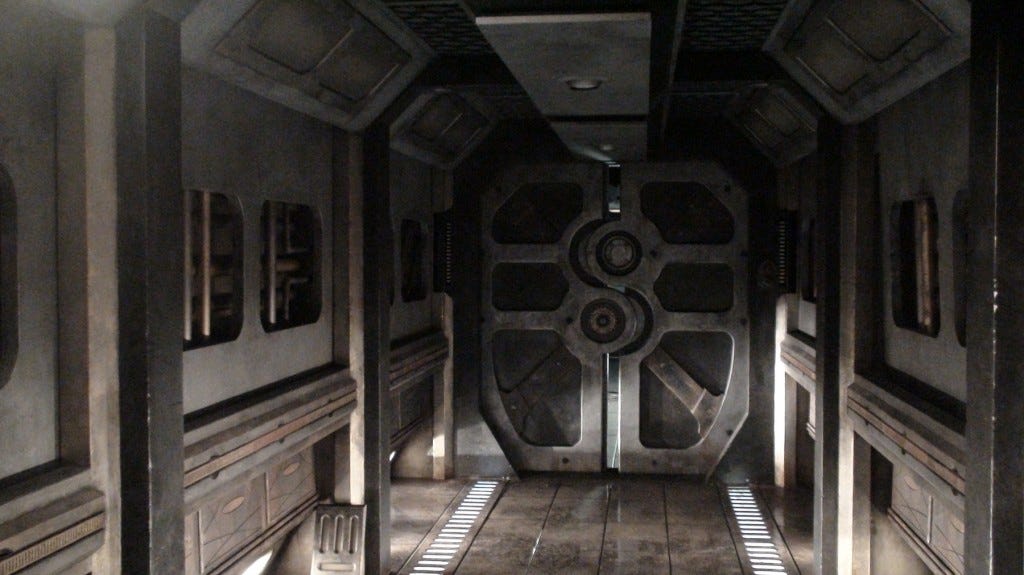 Living Quarters
I love the use of an ancient's french press coffee machine in the middle of the table.  Joking aside it's really neat looking, I wonder if it's some kind of lantern.