Discover more from Project: Shadow
Are you ready for an adventure beyond your wildest dreams? Dive into my electrifying space opera, mystical urban fantasy, and epic fantasy stories, and discover the unseen wonders of Writing, Fandom, and Fiction as seen through metamodern eyes.
Avatar: 14 Foot Mech Teaser
If you want to get my attention a 14 foot tall Mech suit will do the trick.  This prop piece was on display at Comic-Con International in San Diego this year.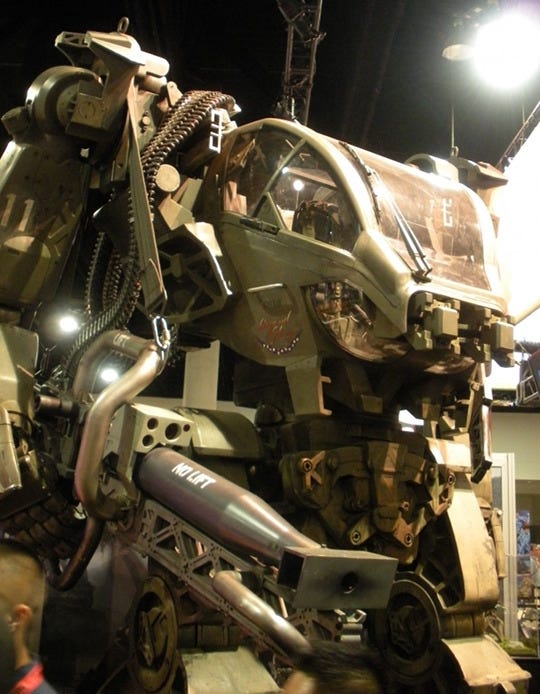 Avatar is a James Cameron 3D science fiction film due out on December 18, 2009.

The Story: On a small moon called Pandora during the 22nd century a paralyzed Marine named Jake Sully volunteers to exist as an Avatar on Pandora due to the hostile atmosphere.  The avatar is a human/Na'vi hybrid.  The Na'vi are ten foot tall, blue humanoids that are peaceful inhabitants of the moon unless attacked.  Jake falling in love with a Na'vi princess and becomes caught up in the conflict between her people and the human military that is consuming their world.

(via MTV Movies Blog)