Discover more from Project: Shadow
Are you ready for an adventure beyond your wildest dreams? Dive into my electrifying space opera, mystical urban fantasy, and epic fantasy stories, and discover the unseen wonders of Writing, Fandom, and Fiction as seen through metamodern eyes.
Ridley Scott's Purefold Web Show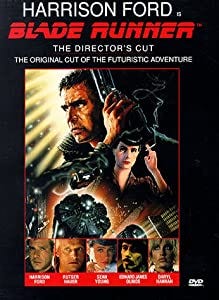 Cover of Blade Runner (The Director's Cut)
Ridley Scott, announced that a new division of his commercials company, RSA Films, was working on a video series called "Purefold." The series of linked 5- to 10-minute shorts, aimed first at the Web and then perhaps television, will be set at a point in time before 2019, when the Harrison Ford movie takes place in a dystopian Los Angeles (NYTimes).

People are getting all bent out of shape about this series calling it a Blade Runner prequel.  The problem is that Scott does not have rights to Blade Runner or the Philip K Dick novel on which it was based, "Do Androids Dream of Electric Sheep?"

As far as I can tell, this is a scifi story built around the same themes, but not necessarily a prequel to the classic future noir.