Discover more from Project: Shadow
Are you ready for an adventure beyond your wildest dreams? Dive into my electrifying space opera, mystical urban fantasy, and epic fantasy stories, and discover the unseen wonders of Writing, Fandom, and Fiction as seen through metamodern eyes.
Darth Vader corset!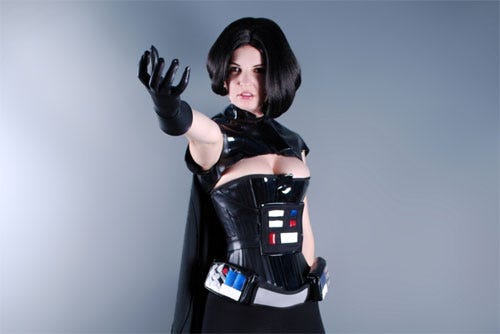 The "Galactic Lord Corset Costume" from Evening Arwen can be yours for a mere $600 (Club Jade).

I know at least 3 ladies who will want this Darth Vader corset, and 1 of them might have it at Shoreleave in July.