Discover more from Project: Shadow
Are you ready for an adventure beyond your wildest dreams? Dive into my electrifying space opera, mystical urban fantasy, and epic fantasy stories, and discover the unseen wonders of Writing, Fandom, and Fiction as seen through metamodern eyes.
Transformers Revenge of the Fallen New TV Spots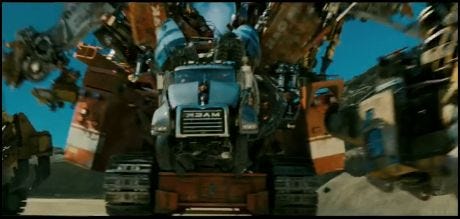 Michael Bay added 3 new TV spots to the web to wet our appetites for the next Transformer movie.  A lot of the footage is included in previously movies but each one does have a little treat in it, that and the quality of the players is really nice.
The first video features some new transformers not previously shown in other clips:  what looks like a train transformer and a swarm of micro transformers but my favorite part is watching Devastator put himself together!
(via /Film)