Discover more from Project: Shadow
Are you ready for an adventure beyond your wildest dreams? Dive into my electrifying space opera, mystical urban fantasy, and epic fantasy stories, and discover the unseen wonders of Writing, Fandom, and Fiction as seen through metamodern eyes.
Star Trek Online added Romulan Screenshots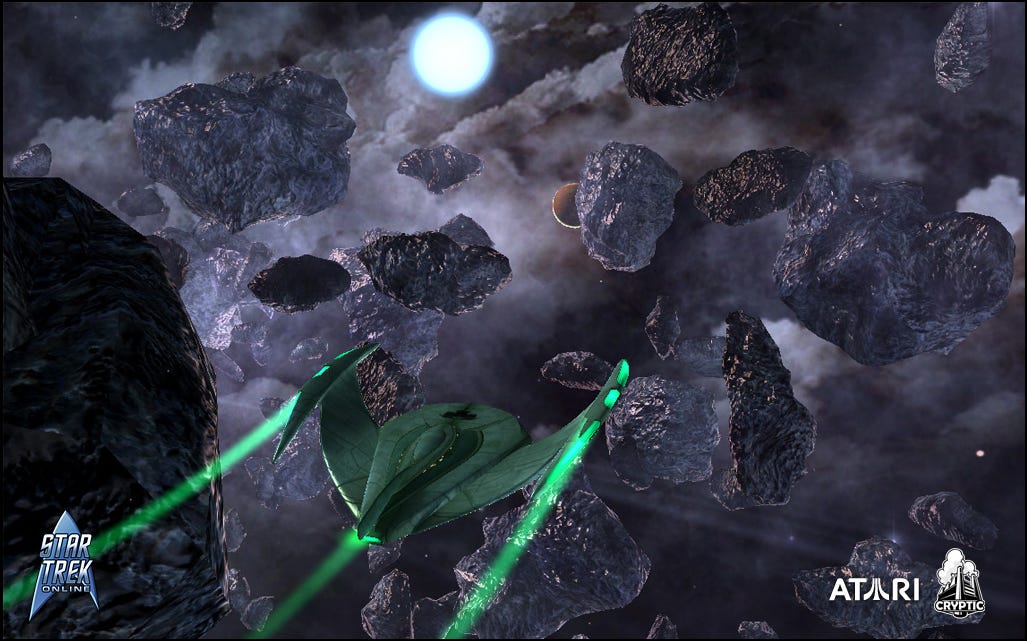 The Star Trek Online Official Site posted 3 gorgeous new screenshots.  This is the one MMO, I cannot wait to play, and with every new image, my desire grows.

These new screens prove 2 things about this game:

They have figured out how to make space look compelling.

They are breaking new ground for planet-side graphics in an MMO.