Morena Baccarin to conquer V Remake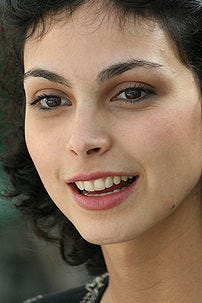 Image via Wikipedia

I have been on the fence about the V remake, but I have to warn you, I have chosen a side!

The Visitors of ABC's V reboot have found their leader, and her face is familiar to sci-fi fans. Morena Baccarin (aka Firefly's Inara and Stargate SG-1's Adria) has landed the lead role of Anna, the frontwoman for Earth's very special guests, says the Hollywood Reporter. Previously announced V castings include Scott Wolf and Morris Chestnut (Fanstasy SF Blog).

The addition of Morena to any series is a great way to to get my attention and the very notion of her as a evil reptilian alien from beyond the stars manipulating the ussupecting people of earth into a false sense of security as she plans the invasion and conquest of earth makes me a little (I admit it, a lot) giddy about this.

I suppose I need to set up feeds and paying attention now.