Discover more from Project: Shadow
Are you ready for an adventure beyond your wildest dreams? Dive into my electrifying space opera, mystical urban fantasy, and epic fantasy stories, and discover the unseen wonders of Writing, Fandom, and Fiction as seen through metamodern eyes.
Morena Baccarin to conquer V Remake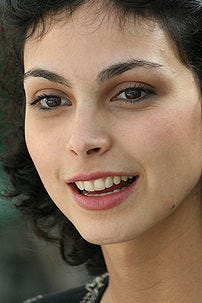 Image via Wikipedia

I have been on the fence about the V remake, but I have to warn you, I have chosen a side!

The Visitors of ABC's V reboot have found their leader, and her face is familiar to sci-fi fans. Morena Baccarin (aka Firefly's Inara and Stargate SG-1's Adria) has landed the lead role of Anna, the frontwoman for Earth's very special guests, says the Hollywood Reporter. Previously announced V castings include Scott Wolf and Morris Chestnut (Fanstasy SF Blog).

The addition of Morena to any series is a great way to to get my attention and the very notion of her as a evil reptilian alien from beyond the stars manipulating the ussupecting people of earth into a false sense of security as she plans the invasion and conquest of earth makes me a little (I admit it, a lot) giddy about this.

I suppose I need to set up feeds and paying attention now.