Discover more from Project: Shadow
Are you ready for an adventure beyond your wildest dreams? Dive into my electrifying space opera, mystical urban fantasy, and epic fantasy stories, and discover the unseen wonders of Writing, Fandom, and Fiction as seen through metamodern eyes.
Origami: Star Wars X-Wing and Millenium Falcon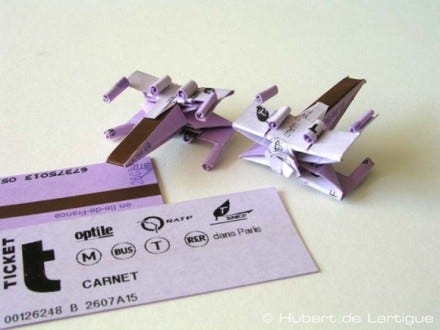 I am all for recycling, and the idea of turning old public transit tickets into X-wings and a Millenium Falcon is just awesome.   Hubert posted instructions here and here.

If I can must the patience necessary to make these, I might have to string a bunch together over my desk.  Speaking of which, now I need to learn how to make an origami Tie Fighter.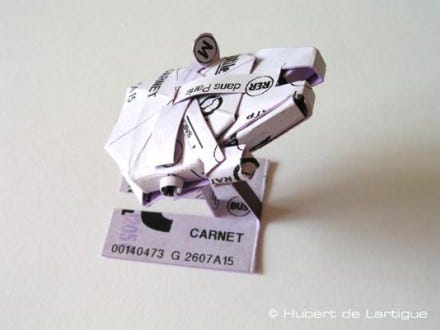 (via/Film)