Episode Review: Chuck 213 Chuck Versus the Suburbs
Review of:  Chuck:  Chuck Versus the Suburbs 
Overall Rating: 9
Chuck, Sarah and Casey go undercover in suburbia and find that the neighbors are plotting much more than the next block party.  Watch the episode streaming online above.
This was a hilarious and creepy episode.  I loved the use of all the suburbs stereotypes.  It was like watching a mashup of The 'Burbs and  The Stepford Wives.
The music has always been really good on Chuck but in this episode they did a particularly smashing job.
---
Spoiler Alert
---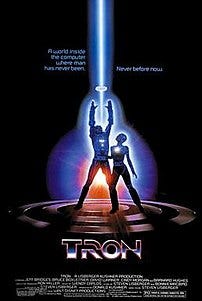 Image via Wikipedia
The Tron poster a nice touch
I love all of the subtle raunchy humor in this episode espically lines like "if the cougar gets a little harry you can always tap out" lol.
How much fulcrum info do you think got downloaded into Chuck.  Does this mean that Chuck is the intersect for both sides?
I love the answer that Chuck gave to his sister over his relationship with Sarah.  What a great way to say everything without saying anything.
Get you copy from:
---


Netflix lets you rent, watch and return DVDs from home - Try free for 2 weeks

Don't wait. Guarantee your seat before you go and  avoid a sold out show. Skip the box office lines and buy movie tickets at Fandango.com.