Discover more from Project: Shadow
Are you ready for an adventure beyond your wildest dreams? Dive into my electrifying space opera, mystical urban fantasy, and epic fantasy stories, and discover the unseen wonders of Writing, Fandom, and Fiction as seen through metamodern eyes.
Episode Review: Chuck 213 Chuck Versus the Suburbs
Review of:  Chuck:  Chuck Versus the Suburbs 
Overall Rating: 9
Chuck, Sarah and Casey go undercover in suburbia and find that the neighbors are plotting much more than the next block party.  Watch the episode streaming online above.
This was a hilarious and creepy episode.  I loved the use of all the suburbs stereotypes.  It was like watching a mashup of The 'Burbs and  The Stepford Wives.
The music has always been really good on Chuck but in this episode they did a particularly smashing job.
---
Spoiler Alert
---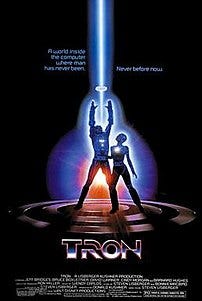 Image via Wikipedia
The Tron poster a nice touch
I love all of the subtle raunchy humor in this episode espically lines like "if the cougar gets a little harry you can always tap out" lol.
How much fulcrum info do you think got downloaded into Chuck.  Does this mean that Chuck is the intersect for both sides?
I love the answer that Chuck gave to his sister over his relationship with Sarah.  What a great way to say everything without saying anything.
Get you copy from:
---


Netflix lets you rent, watch and return DVDs from home - Try free for 2 weeks

Don't wait. Guarantee your seat before you go and  avoid a sold out show. Skip the box office lines and buy movie tickets at Fandango.com.