Discover more from Project: Shadow
Are you ready for an adventure beyond your wildest dreams? Dive into my electrifying space opera, mystical urban fantasy, and epic fantasy stories, and discover the unseen wonders of Writing, Fandom, and Fiction as seen through metamodern eyes.
Email your questions for Joss Whedon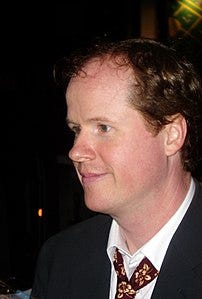 Image via Wikipedia

Even though I am miffed with Hulu over their choice to remove themselves from Boxee, this is a rare chance for fans to ask Joss questions.

Have a burning question for the brains behind Buffy, Angel, Firefly, Dr. Horrible and Dollhouse? Now's your chance to ask Joss Whedon for answers. See if you can get him to spill the beans about his latest heroine, Echo, and whether we'll ever see Dr. Horrible on Broadway. Send your questions to askjoss@hulu.com by 9 a.m. PST on Wednesday, February 25 (Hulu).

Good luck getting your question to him.  I know I am going to come up with some goodies to ask the master of dark fiction.