Discover more from Project: Shadow
Are you ready for an adventure beyond your wildest dreams? Dive into my electrifying space opera, mystical urban fantasy, and epic fantasy stories, and discover the unseen wonders of Writing, Fandom, and Fiction as seen through metamodern eyes.
Watchmen video: Keene Act end YOU
Delve deeper into the watchmen setting with the viral video "The Keene Act end YOU"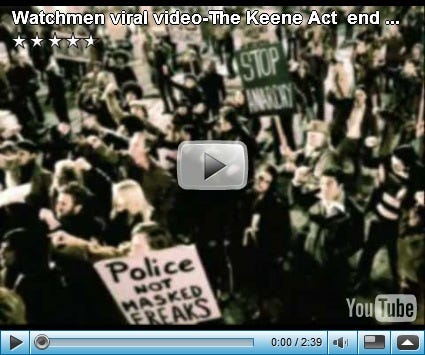 It's disturbing sometimes how those moments in history tend to repeat themselves where the antagionist makes everyone think that the heroes are the bad people and we the people scorn them.  I love the use of the old propraganda film style.