Discover more from Project: Shadow
Are you ready for an adventure beyond your wildest dreams? Dive into my electrifying space opera, mystical urban fantasy, and epic fantasy stories, and discover the unseen wonders of Writing, Fandom, and Fiction as seen through metamodern eyes.
Harry Potter and the Half-Blood Prince Movie Poster
The international movie posters for Harry Potter and the Half-Blood Prince are out.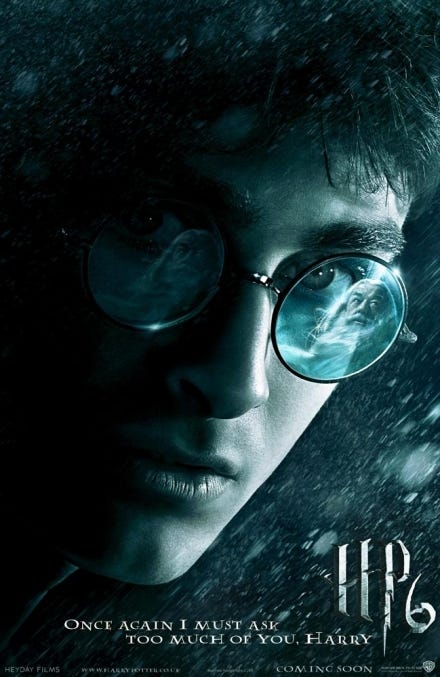 I like how the first one is a close up on Harry's face and reflected in his glasses is Dumbledore.  I fear that I know what scene this is from and wonder how I will handle that point in the movie.  Probably with tears like in the book.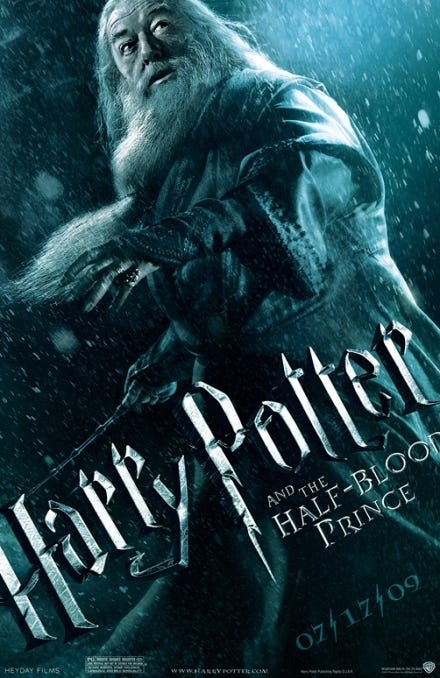 I like this poster of Dumbledore and puff with pride that they are featuring and drawing attention to the ring on his hand... well done!

(via/Film)