Discover more from Project: Shadow
Are you ready for an adventure beyond your wildest dreams? Dive into my electrifying space opera, mystical urban fantasy, and epic fantasy stories, and discover the unseen wonders of Writing, Fandom, and Fiction as seen through metamodern eyes.
Joss' Cabin In The Woods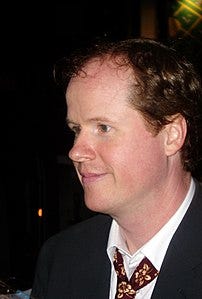 Image via Wikipedia
Joss Whedon and Drew Goddard move forward with their new horror movie Cabin in the Woods.  Shooting will start in March.  Whedon says this will be the horror movie to end all horror movie.  Cabin in the Woods is a twisted unusual take on the "cabin in the woods" horror movie formula and is scheduled to be released 5 February 2010.
Normally I would not be that interested in a story like this but with Joss' twist I'm curious to see what he would do.  I would not be surprised to see him pull off a story told from the perspective of the monster who might be misunderstood or framed.
(via Sci-Fi Wire)