Discover more from Project: Shadow
Are you ready for an adventure beyond your wildest dreams? Dive into my electrifying space opera, mystical urban fantasy, and epic fantasy stories, and discover the unseen wonders of Writing, Fandom, and Fiction as seen through metamodern eyes.
Red Dwarf gets new series!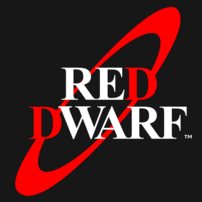 Image via Wikipedia

Red Dwarf is returning to Television is a brand new adventure:  Red Dwarf: Back to Earth!

The series Red Dwarf: Back to Earth, will kick start a Red Dwarf Easter weekend from Good Friday on TV channel Dave.

This will be followed by Red Dwarf: Unplugged, a "no holds barred" episode with no sets, no effects - and no autocue.

The weekend will climax with Red Dwarf: the Making of Back to Earth, a behind-the-scenes special from the new production (Telegraph).

The new series will be written and directed by original series co-creator Doug Naylor.   Chris Barrie will return as Rimmer, as will Craig Charles as Lister, Danny John-Jules as Cat and Robert Llewellyn as Kryten.

No word on when the series will be available outside the UK, but I will be keeping an anxious eye open.

(Thanls, Winckel!)
Related articles by Zemanta