Discover more from Project: Shadow
Are you ready for an adventure beyond your wildest dreams? Dive into my electrifying space opera, mystical urban fantasy, and epic fantasy stories, and discover the unseen wonders of Writing, Fandom, and Fiction as seen through metamodern eyes.
The Return of Ziggy Stardust In 2009?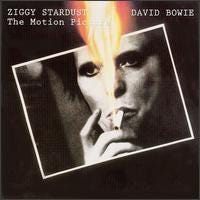 Image via Wikipedia
Undercover hears that Bowie may resurrect Ziggy at Coachella this year.

The success of Roger Waters performing the complete Dark Side of the Moon last year has lead Coachella organizers on a search for another event of that caliber for this year. Undercover hears they are talking to Bowie.

Only last week, Undercover reported that Bowie was back in the studio recording his first album in more than 5 years (undercover.com.au).

Um, this sounds like a non sequitur.  If Coachella is in talks with David Bowie to do what Roger Waters did, then they would be in talks for Bowie to perform a classic album in its entirety.  Ziggy Stardust is Bowie's most classic album, so it would make sense for Bowie to perform it in its entirety.

You cannot get from performing Ziggy Stardust live to recording a new Ziggy Stardust album.  O, and their is one more problem with it:

In 2002 Bowie told Rolling Stone: "Can you imagine anything uglier than a nearly 60-year-old Ziggy Stardust? I don't think so (The Guardian)!"

Bowie is now 62, and his opinion may have changed, but it would be a big change.

Personally

I would love to get more Ziggy Stardust.  I love the album, the character, the style, and the story.  I would love to get more Ziggy, but right now, I don't see much of a reason to hope.

What do you think?  Should Bowie make another Ziggy Stardust album, and how likely do you think a new Ziggy Stardust album is?

(Thanks, RAPatton)