Discover more from Project: Shadow
Are you ready for an adventure beyond your wildest dreams? Dive into my electrifying space opera, mystical urban fantasy, and epic fantasy stories, and discover the unseen wonders of Writing, Fandom, and Fiction as seen through metamodern eyes.
Joss Whedon Selected for the Vanguard Award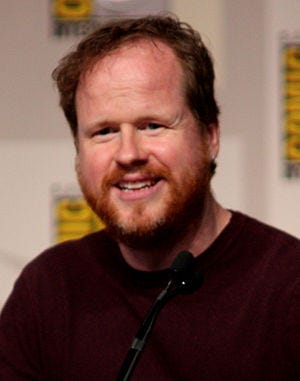 Image via Wikipedia


"Joss Whedon has mastered the art of melding the newest technology with inspired storytelling, truly exemplifying the spirit of the Vanguard Award," said David Friendly and Laurence Mark, co-chairs of the PGA Awards.

It's great that the Producers Guild of America is recognizing Joss Whedon's achivements.  Creator of great shows like Buffy the Vampire Slayer, Firefly, Dollhouse and Dr. Horrible's Sing Along Blog.  I can't wait to see his next project.

Hopefully from Joss' great experience with Dr. Horrible's Sing Along Blog the next project will be another independent project.

(via Slice of SciFi)