Discover more from Project: Shadow
Are you ready for an adventure beyond your wildest dreams? Dive into my electrifying space opera, mystical urban fantasy, and epic fantasy stories, and discover the unseen wonders of Writing, Fandom, and Fiction as seen through metamodern eyes.
Early look: Buffy Comic Willow Issue
The Willow one shot comic issue for Buffy the Vampire Slayer Season 8 will be out December 23 2009.  For now there are some panels out and they look great.  I would love a poster of this cover.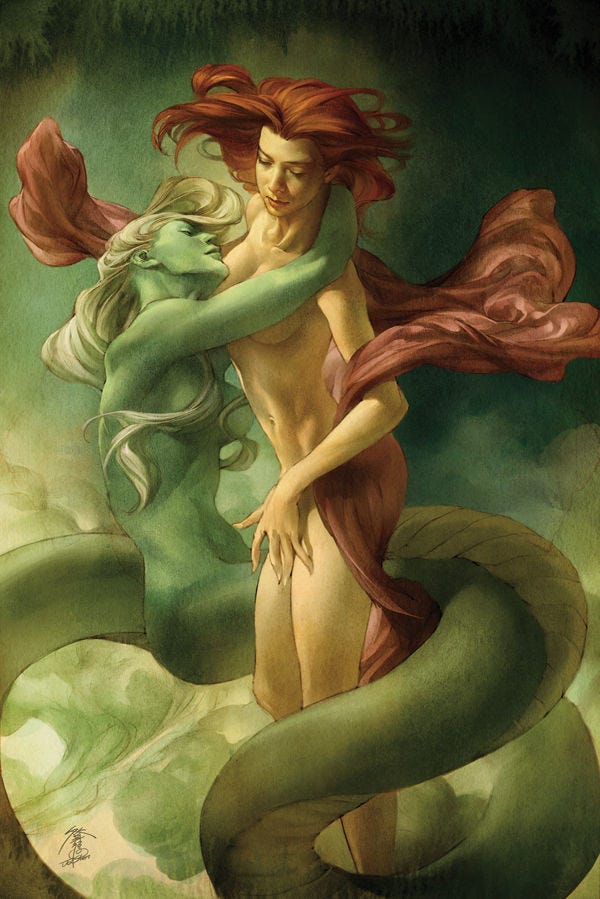 Joss Whedon is back for this issue which is a  Willow focused issue.  This rocks she is my favorite character.

"All we know is that Willow went on a walkabout following the demise of Sunnydale, and she met a very sultry, extremely powerful serpent lady who seems to be the key to unraveling the mysteries of what Willow is, and will become." (via News a Rama)