Discover more from Project: Shadow
Are you ready for an adventure beyond your wildest dreams? Dive into my electrifying space opera, mystical urban fantasy, and epic fantasy stories, and discover the unseen wonders of Writing, Fandom, and Fiction as seen through metamodern eyes.
First Atlantis Movie gets a start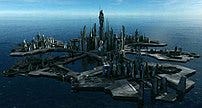 Progress continues on the first Stargate: Atlantis movie as Andy Mikita will helm the project.

It's a start although no script has been finished as of yet but the studio promises more.

"I haven't seen any kind of a script at this point. I think the guys are still at the outline stage. There's not even a working title to my knowledge."  Mikita

(via Gate World)