Discover more from Project: Shadow
Are you ready for an adventure beyond your wildest dreams? Dive into my electrifying space opera, mystical urban fantasy, and epic fantasy stories, and discover the unseen wonders of Writing, Fandom, and Fiction as seen through metamodern eyes.
Iron Man 2 Poster: Double Lightsaber
I don't doubt the amount Iron Man 2 will kick ass but looking at this movie poster I wonder if someone hasn't been reading Star Wars: Legacy of the Force and thought a double lightsaber whip would be cool... by the way it would be.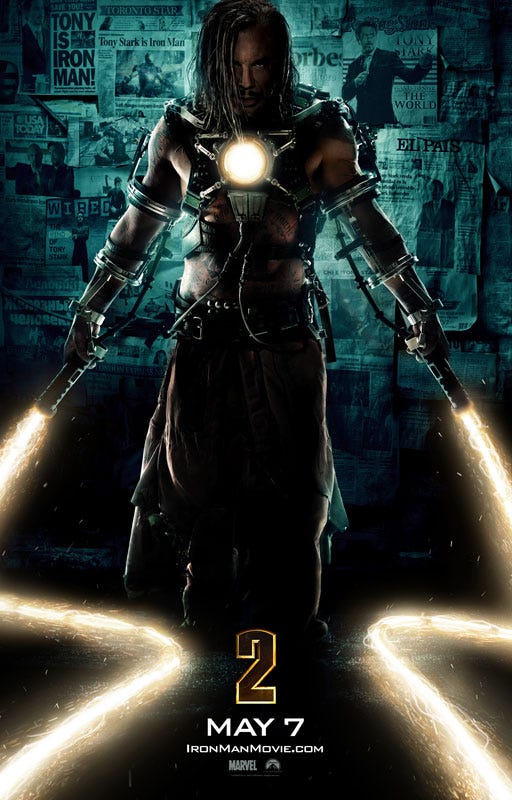 (via SCI FI Wire)