Destination Truth's Return for Season 3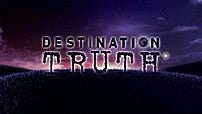 Image via Wikipedia
Season three for Destination Truth is shaping up to be an exciting year.  The plans are for 9 new episodes which is less than the previous season but more than season one.
In season 3 they will investigate into:
A mystery in Alaska

A mystery in Florida

The ghost towns of Chernobyl

Lake mystery in eastern Turkey

The Bermuda Triangle

A return to the Himalayan Mountains for another look at the Yeti
I'm really excited to see some of the mysteries that they will look into and especially excited to see some U.S. mysteries are thrown into the mix.
If you want to get caught up on Destination Truth it is free streaming online here.
Get your copy of Destination Truth: Season One and Season Two
Date for season 3 and update here