Discover more from Project: Shadow
Are you ready for an adventure beyond your wildest dreams? Dive into my electrifying space opera, mystical urban fantasy, and epic fantasy stories, and discover the unseen wonders of Writing, Fandom, and Fiction as seen through metamodern eyes.
BSG: Get That Frakkin Toaster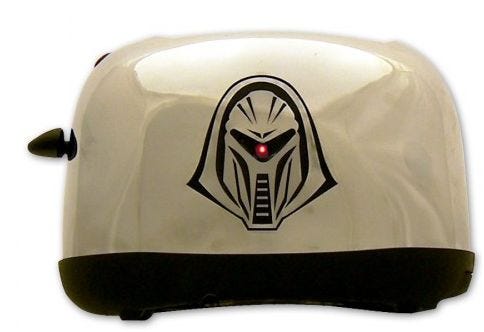 For years now I felt someone should make a toaster as the ideal merchandise for Battlestar Galactica.  Finally someone produced a frakkin toaster.  Thankfully it's not the killer robot kind.

$62.99 at the NBC store here

LED Chrome Toaster

Toasts a Cylon on one side and Frak Off on the other