Discover more from Project: Shadow
Are you ready for an adventure beyond your wildest dreams? Dive into my electrifying space opera, mystical urban fantasy, and epic fantasy stories, and discover the unseen wonders of Writing, Fandom, and Fiction as seen through metamodern eyes.
MegaBot- AKA Topher the Power Ranger
This show is not safe for work!


Have you ever wondered what it would be like if 5 high school friends discovered power suits, were forced to leave their dreams behind, and had to fight cosmic super villains while struggling with racism, promiscuity, and alcoholism?  Then you must check out MegaBot at Atom.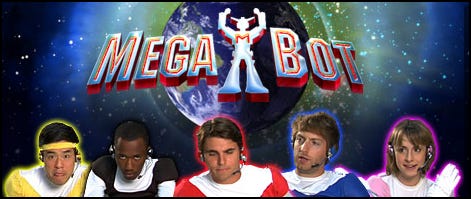 Fran Kranz (Topher from Dollhouse) stars in this funny send up of the super team genre.

Megabot, Ep. 1

Atom.com: Funny Videos | Atom Originals | MegaBot
Atom.com: Funny Videos | Atom Originals | TV & Movie Spoofs

Funny.  Irreverent.  My only problem with the series is that it is on Atom.com who does not offer any options to subscribe to the series so you know why new episodes are out.

What do you thing?