Discover more from Project: Shadow
Are you ready for an adventure beyond your wildest dreams? Dive into my electrifying space opera, mystical urban fantasy, and epic fantasy stories, and discover the unseen wonders of Writing, Fandom, and Fiction as seen through metamodern eyes.
Zack and Miri make a Porno Poster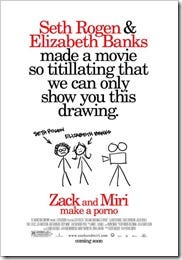 View Askew have unveiled the first poster for Zack and Miri make a porno…
It is cute, but I am not sure how many people will become interested in Kevin Smith's new film based on it.
(via News Askew)