Discover more from Project: Shadow
Are you ready for an adventure beyond your wildest dreams? Dive into my electrifying space opera, mystical urban fantasy, and epic fantasy stories, and discover the unseen wonders of Writing, Fandom, and Fiction as seen through metamodern eyes.
Serenity Quilt and the Cutest Gu'auld
My friend Tracey is one of the most amazing people I have met in a long time.  Not long ago, she showed me her quilts.  Thankfully, she said I could share them with all of you.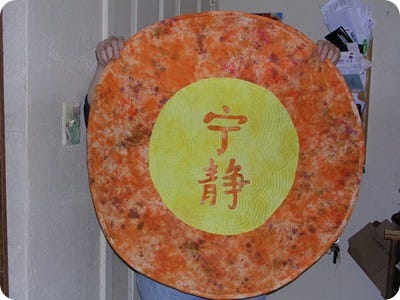 Her quilt of the Serenity emblem from Firefly blew me away.  The intricacy of the stitching is nearing impossible to explain.  You need to click the image and look at the larger image, and still much of the detail is lost in the photo.
This is not the most creative one though.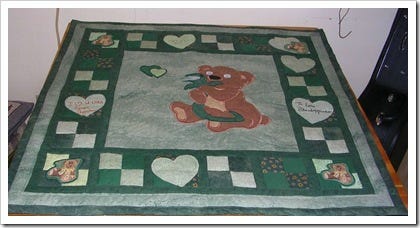 This quilt of a gu'auld and a teddy bear has to be one of the cutest and most disturbing images I have ever seen.  There is something about it that just makes me smile.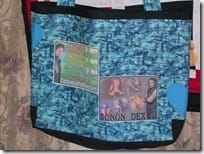 The design work on this Stargate Atlantis themed bag is just breath taking.
She promised me she would send me a picture of her Stargate quilt, and as soon as he does I will post it.  She is also working on a can-can dress.  Hopefully, she will take my advice and get her work up on Etsy.