Discover more from Project: Shadow
Are you ready for an adventure beyond your wildest dreams? Dive into my electrifying space opera, mystical urban fantasy, and epic fantasy stories, and discover the unseen wonders of Writing, Fandom, and Fiction as seen through metamodern eyes.
The Guild In-Game Fan Art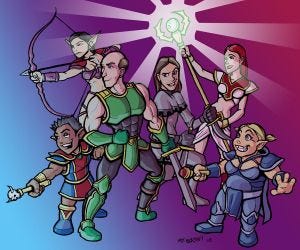 Clara and Zaboo are almost too cute, and Codex is not cute enough.  Am I the only one who thinks Tinkerbella should be scarier?
(via The Guild)